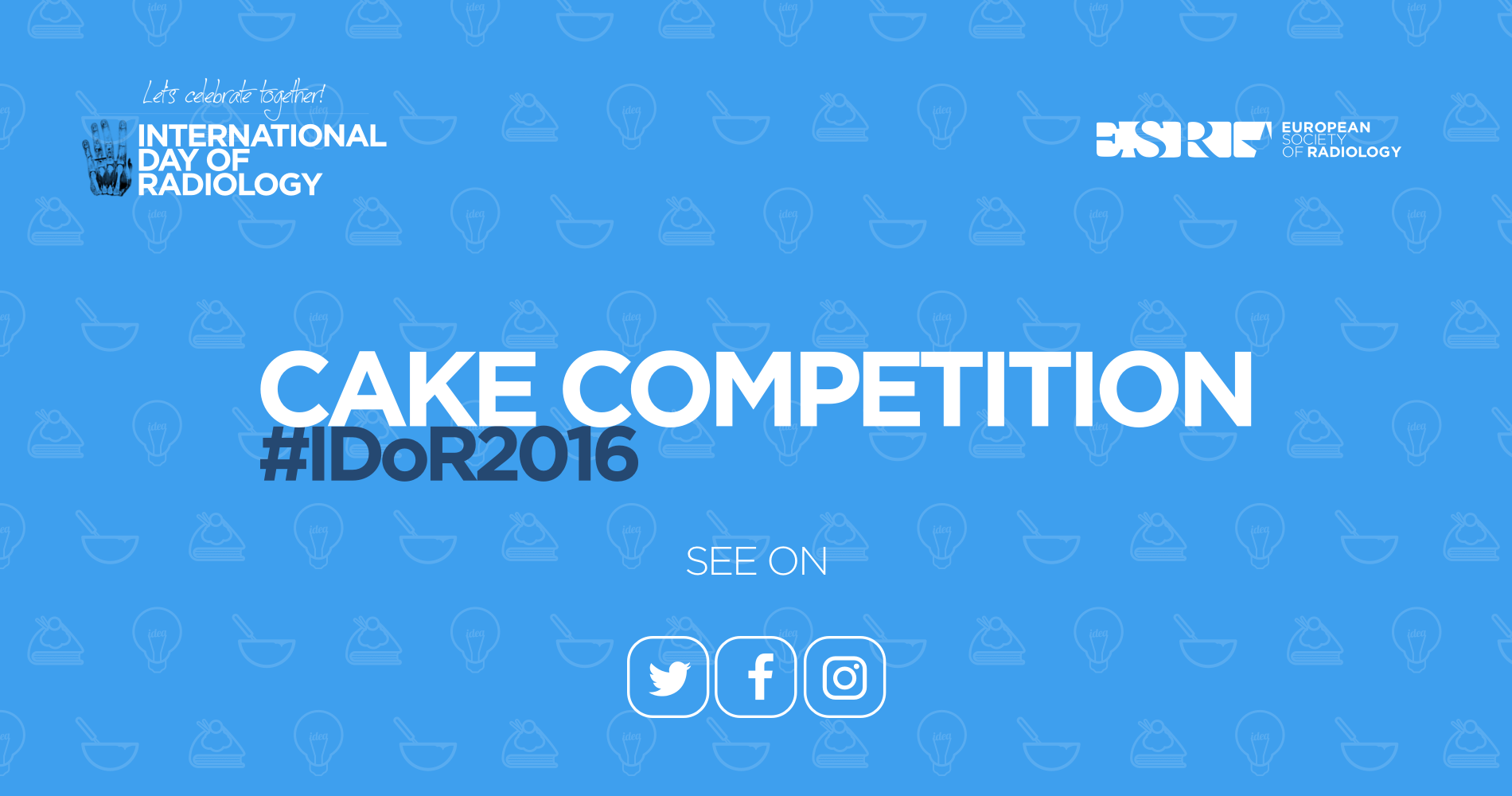 Christina Harter-Felszeghy, co-creator of the amazing winner of our International Day of Radiology cake competition explains the inspiration and production of the winning cake. Don't miss the photo gallery at the bottom of this post.
My Father, Dr. Scott Harter, is a radiologist and Chief of Radiology Consultants in Little Rock (Arkansas, USA) and I am a confectioner. While researching how Radiology Consultants could celebrate IDoR 2016, Radiology Consultants' social media manager came across a post about the ESR's Cake Competition on the International Day of Radiology website. My father and I volunteered to design and bake a cake to share with the group, thinking it would be a wonderful way to celebrate this special day! It turned out to be a truly unique project.

My father and I set out to create a cake that would celebrate the International Day of Radiology in an anatomically accurate, yet whimsical fashion while highlighting radiologists' unique skills to see inside the human body to spot injuries and illnesses ranging from bone breaks to cancer. The inspiration for designing the cake to showcase multiple forms of medical imaging technology came from my perpetual awe of my father's ability to interpret such a wide assortment of imaging technologies.
In addition to the exterior x-ray and PET/CT images, my father and I designed the interior to emulate the appearance of cross-sectional images of the body. We spent an entire day together baking cakes, carving them into the various organs and bones, and then carefully assembling the parts in the pans to bake. There were charts, scales, grids, and straight-edges used with the goal of achieving as much anatomical accuracy as a cake will allow. The cake was chocolate & vanilla with a chocolate ganache frosting. The top simulated an x-ray of a scout film – CT of abdomen and pelvis. When you cut the cake it showed a cross sectional anatomy of the abdomen including the lungs, heart, liver, spleen, kidneys, g.i., gallbladder and pancreas. I am thankful my mother was there to take wonderful photos of the fun-filled day and to rein in my father when he tried to fit a little too much anatomical detail into a 9×13 inch cake!
We brought the cake to the hospital to share with the Radiology Consultant team and our hard work was rewarded with each cross-sectional slice we cut – especially when the radiology technicians started naming the internal organs they saw in the slices. And of course, everyone got a kick out of hearing about "Dr. Harter" in an apron, baking. My father's medical knowledge and my baking skills turned out to be a quite literal winning combination. Thank you International Day of Radiology for such an incredibly fun way to celebrate IDoR2016!