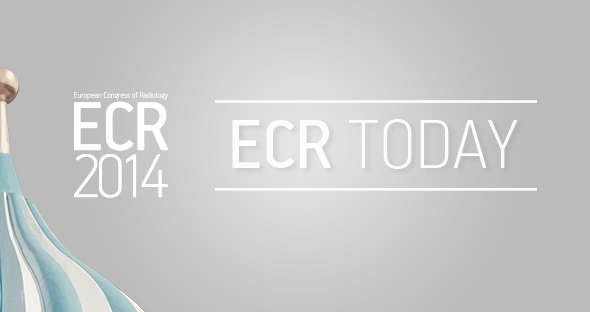 by Alena Morrison
Prof. Gabriel P. Krestin has assumed the role of scientific director of the European Institute for Biomedical Imaging Research (EIBIR) after being nominated for the role during the organisation's General Meeting on Saturday, March 8.
Committed to radiology research, Krestin worked with the ESR to establish EIBIR, which aims to foster and strengthen biomedical imaging research in Europe and has been involved with the organisation since its founding in 2006. He also recently served as chairman of the General Meeting. Since its inception, EIBIR has developed into a key platform for supporting research networking activities, spreading good practice and promoting common initiatives and interoperability in the field of biomedical imaging research. Stakeholders in the EIBIR network have also continued to grow and include European research institutes, shareholder organisations and industry partners.
ECR Today spoke with Krestin to hear some of his thoughts about EIBIR and his ideas for the future of the organisation.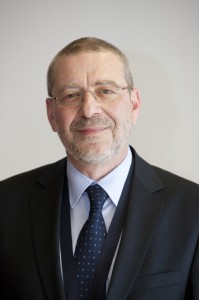 ECR Today: Looking towards 2014, what activities and initiatives would you like to see begin this year?
Gabriel Krestin: We will have to strengthen the strategy and further extend the activities of EIBIR in the coming years. For now, I hope that at least some of the applications to the first call for proposals in the Horizon 2020 research funding framework of the EC will go into the second phase. That would keep the EIBIR office very busy in the coming months but would also give a new boost to EIBIR's role as coordinator and administrator of biomedical imaging research in Europe. Furthermore, I hope that some new joint research initiatives will start in image-guided interventions, radiation therapy, paediatric imaging, and neuroimaging. Moreover, the intention is to set up a virtual contract research organisation that will enable multicentre imaging trials, initiated by researchers or by industry, to be performed.

ECRT: In the longer term, how do you think EIBIR will contribute to biomedical imaging research within Europe?
GK: The ultimate goal for the years to come is for EIBIR to become, and to be recognised as, the most efficient and effective research support organisation for all biomedical imaging related research in Europe. I would like to see EIBIR known by every radiologist and every researcher involved in imaging research. The more requests and questions EIBIR receives, and hopefully solves, the better. I hope that the newly appointed Scientific Advisory Board of EIBIR will play a proactive role in encouraging multidisciplinary collaboration, initiating innovation and development of new technologies, and proving the effectiveness of the established ones. I also hope that the commitment of the increasing number of EIBIR shareholders will foster this kind of collaboration.
ECRT: What are some of the challenges that the organisation will face in the future?
GK: Sustainable funding is and remains the main problem for EIBIR. While EIBIR services have led to a high number of positively reviewed and funded European projects, the upfront costs for such services are quite high and not refundable from dedicated project costs. So these EIBIR expenses have to be covered by the membership fees and industry contributions. Therefore, I would like to encourage every European organisation interested in research to become an active network member of EIBIR. In that way we will be able to extend our services and start to initiate and support larger multicentre studies in which EIBIR provides support with study design, monitoring and data management.
ECRT: As EIBIR's scientific director, what are you most looking forward to about your new role?
GK: I am very much looking forward to working together with the enthusiastic and expert EIBIR office team under the guidance of Monika Hierath and with the members of the Scientific Advisory Board. Their input will be needed for initiating new ideas and for supporting EIBIR with expert opinion in all research policy questions that may affect imaging research and innovation in Europe.
For more information about EIBIR, click here.