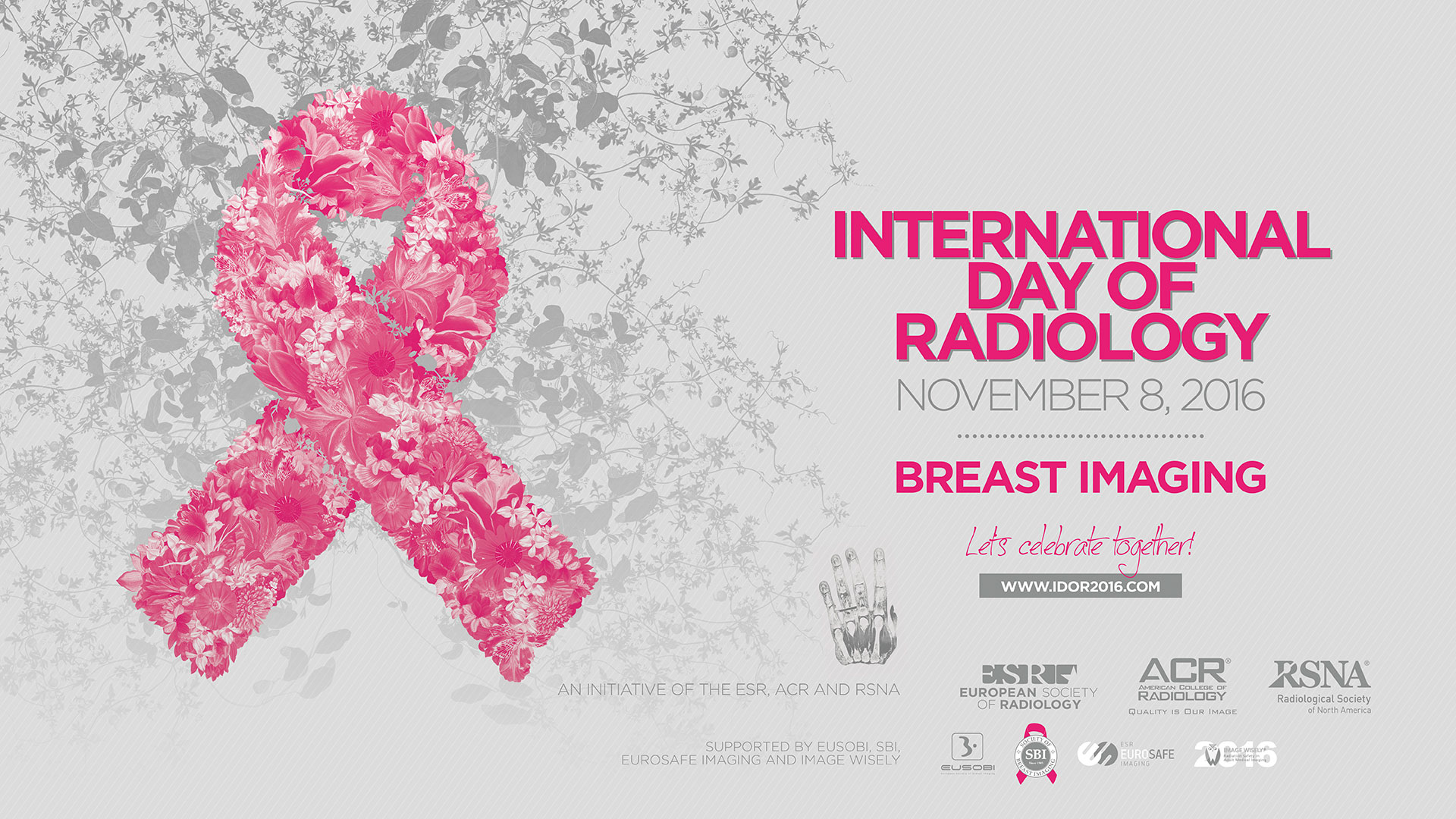 This year, the main theme of the International Day of Radiology is breast imaging. To get some insight into the field, we spoke to Dr. Ilse Vejborg, head of radiology at the University Hospital of Copenhagen, Rigshospitalet and head of the Capital Mammography Screening programme in Denmark.
European Society of Radiology: Breast imaging is widely known for its role in the detection of breast cancer. Could you please briefly outline the advantages and disadvantages of the various modalities used in this regard?
Ilse Vejborg: Mammography is a fast examination, showing the whole breast, if performed properly. Mammography has a high sensitivity to fatty tissue but the sensitivity can be compromised in dense breasts. Ultrasonography is an important supplementary examination which should be used in diagnostic examinations of women with palpable lumps or other symptoms in the breast. In experienced hands, ultrasound is the best examination for distinguishing a solid from cystic palpable lump but often also for evaluating whether the lump looks benign or malignant. Ultrasonography offers the possibility of evaluating the blood flow (Doppler) and stiffness (elastography) in a process and can be used to perform ultrasound-guided interventions.
MR Mammography has the highest sensitivity of all the imaging modalities but a more varying specificity; the latter is probably partly explained by the fact that in contrast to mammography screening, where high volume readers reading more than 5,000 examinations a year are mandatory, high volume readers of MR mammography are rarer.
ESR: Early detection of breast cancer is the most important issue for reducing mortality, which is one reason for large-scale screening programmes. What kind of programmes are in place in your country and where do you see the advantages and possible disadvantages?
IV: In Denmark we have nationwide, organised, population-based mammography screening. Mammography screening is offered every second year free of charge in the target age group of women aged 50–69 years. Mammography screening is the only imaging modality proven to reduce breast cancer mortality. It is a fast and inexpensive examination which can be performed without the presence of the physicians. In Denmark, all screening centres have digital mammography equipment and RIS and PACS systems.
Nationwide mammography screening in Denmark was implemented rather late compared to our Nordic neighbours and Denmark has had a higher mortality of breast cancer than the other Nordic countries. Mammography screening started in Copenhagen municipality in 1991, in the county of Fyn in 1993 and in the municipality of Frederiksberg (close to Copenhagen) in 1994. These programmes offering screening only to around 20% of the target population were for many years the only screening programmes in Denmark. Not until 2010 did we have a nationwide roll out of mammography screening.