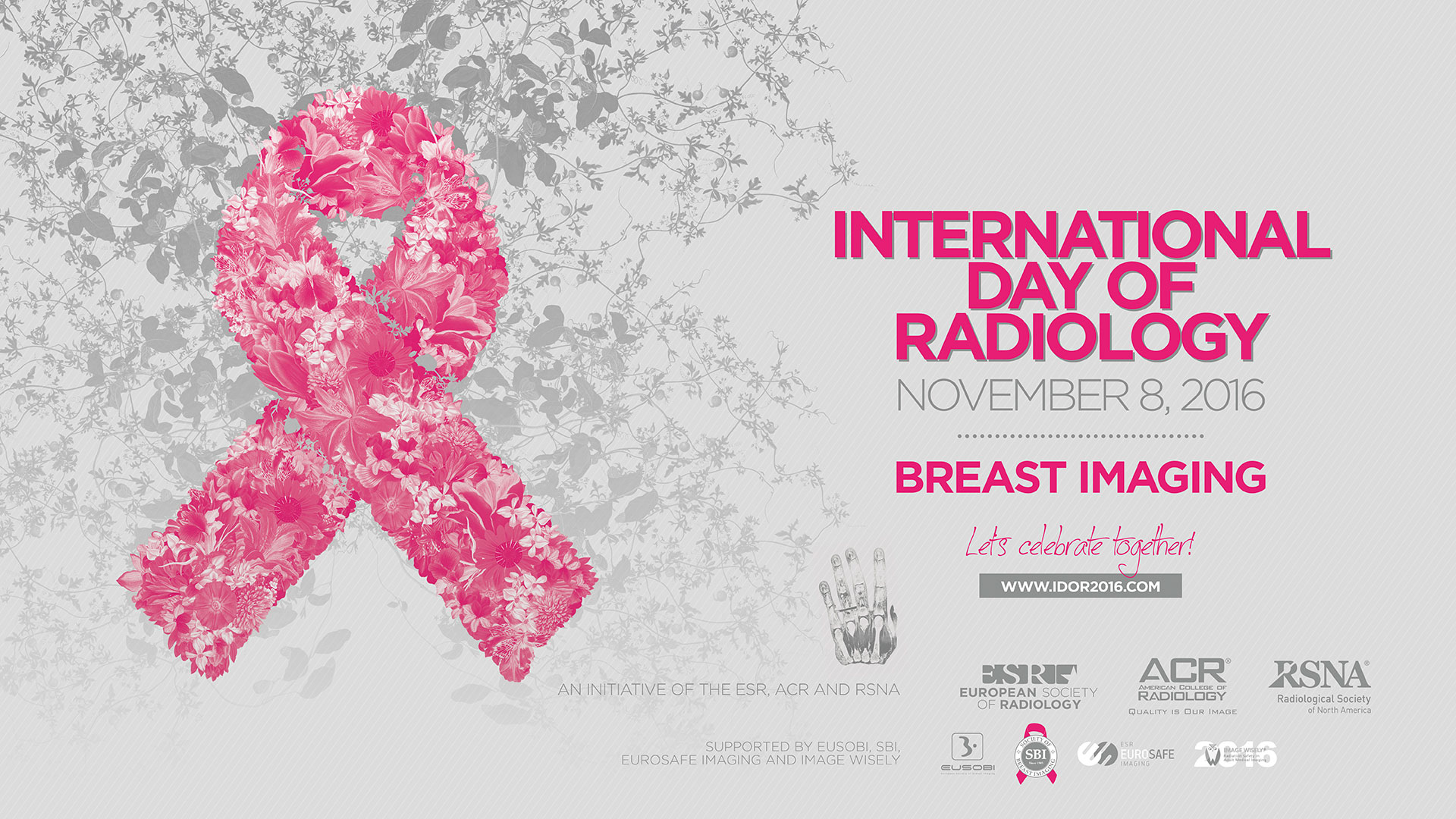 This year, the main theme of the International Day of Radiology is breast imaging. To get some insight into the field, we spoke to Dr. Viera Lehotská, Associate Professor and Head of the 2nd Radiology Department of the Faculty of Medicine Comenius University and St. Elizabeth's Cancer Institute, Bratislava, Slovakia.
European Society of Radiology: Breast imaging is widely known for its role in the detection of breast cancer. Could you please briefly outline the advantages and disadvantages of the various modalities used in this regard?
Viera Lehotská: Mammography, including recent trends (e.g. tomosynthesis), is considered to be an essential, highly sensitive and representative method in the diagnostics of non-palpable breast lesions, especially those with the presence of microcalcifications. Based on this fact, mammography is generally accepted as the only proper method for active detection of breast cancer in the screening process. One disadvantage is the use of ionising radiation, and some patients might also consider the need for breast compression during imaging another disadvantage. But its contribution to the diagnosis of early stages of breast cancer significantly outweighs these limitations.
Ultrasound examination of the breast and the axilla serves as the main complementary method to mammography: for differentiation between cystic and solid lesions as well as for the elimination of occult lesions in dense breast glands. For younger women (under 40), pregnant women, or women during lactation, as well as for women with inflammatory breast disease or impaired mammary implants, ultrasound is used as the first choice examination method. Its benefit is not only its low cost but also its repeatability and non-risk character. Together with newer trends such as US-elastography and contrast-enhanced ultrasound (CEUS), it contributes to the assessment of lesions dignity (whether it is benign or malignant). It is very helpful in the follow-up of operated and irradiated breast and is therefore an important part of the monitoring of patients after surgery for breast cancer.
MR-mammography has strictly defined indications, which, if they are kept to, makes it a robust method. It has high sensitivity in the diagnosis of invasive breast carcinoma. Its specificity can be increased by using functional MRI methods such as diffusion-weighted imaging (DWI) and dynamic contrast-enhanced (DCE) MRI, and MR-spectroscopy. In addition, its potential is not only in the assessment of the extent of breast cancer (multiplicity, etc.) or in the assessment of early response to neoadjuvant chemotherapy, but also in its high sensitivity in high risk groups.
Interventional methods also play a very important role, whether under the MG-stereotactic, ultrasound or MR-navigation. Preoperative histologisation of breast lesions by standard vacuum-assisted biopsy or by the Intact BLES (Breast Lesion Excision System) is an indispensable part of the exact diagnosis of the character of breast lesions. Similarly, image-guided localisation techniques enable effective surgical treatment of breast cancer.