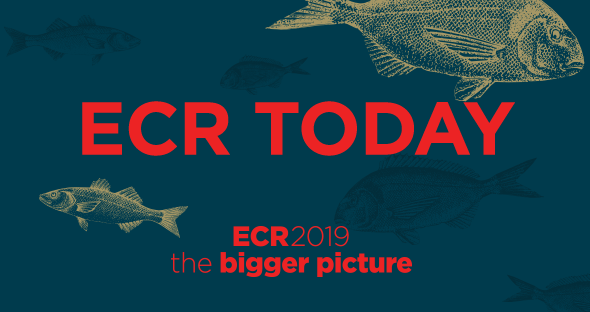 African radiologists will share their knowledge and experience of medical imaging practice in their respective countries, today during the 'ESR meets Africa' session. Examples of cooperation with the European Society of Radiology will be presented, notably in radiation protection, a field where efforts between Europe and Africa are starting to pay off.
Africa is big, diverse and full of possibilities. Its myriad of countries (54), languages, cultures and economic scenarios offers unmatched potential, but it can also complicate the organisation of radiology.
Equipment and workforce tend to vary considerably from one country to another. For example, the radiologists' ratio ranges from 1 to 80 per million population, depending on the country.
"Our main challenges are in training and the implementation of national legislation that can help organise the field, especially regarding radiation protection," said Prof. Hassen Gharbi from Tunis, Tunisia, who will co-chair the session with ESR President Lorenzo Derchi from Genoa, Italy.
Technological advances have opened new horizons for the application of ionising radiation in healthcare all around the world and this has led to an increase in medical imaging procedures using radiation, also in Africa.
Unlike most of the continent, Tunisia, Algeria and Morocco have dedicated guidelines on ionising radiation use. But even there, rules must be implemented to help healthcare professionals prescribe examinations adequately.
"There is a growing need for structured strategies and a holistic approach towards the full integration of radiation safety and clinical imaging guidelines in Africa," said Prof. Dina Husseiny Salama from Cairo, Egypt.
Prof. Husseiny Salama, who will talk about radiation protection during the session, will highlight the role of strategic planning for more cooperation between the ESR and African radiology societies.
"There have been proactive actions in Africa to improve the situation and enhance the implementation of radiation protection in several countries, however further actions and joint activities are needed to enhance the process. Local initiatives work, but we need to accelerate things through cooperation with the ESR. Africa needs free, evidence-based tools, which a global player like the ESR can provide," she said.
The ESR launched the EuroSafe Imaging campaign three years ago to promote the safe use of ionising radiation in medicine, and is now developing a EuroSafe Imaging Star assessment scheme for low and middle-income countries (LMICs), to recognise imaging departments that embody best practice in radiation protection.
Justification of examinations is another key aspect of radiation protection and the ESR is supporting the use and uptake of imaging referral guidelines, especially in LMICs. The ESR iGuide web portal is free to use for ESR radiologist members, and a model with unrestricted access for LMICs is currently under development.
"The ESR iGuide is an excellent online tool to help clinicians justify examinations, and it's already showing results in Egypt. Cooperation with the ESR works on our side, so why not in the rest of Africa?" Prof. Husseiny Salama said.
The process for a stepwise implementation of the ESR iGuide was started last year at four centres of excellence in Cairo. A recently performed audit showed that the number of inappropriate referrals declined significantly, especially in the emergency setting. "So far, we've had 15% fewer inappropriate referrals, which is quite important for patient radiation protection and the financial budget of the radiology department," Prof. Husseiny Salama said.
The ESR is also supporting African radiologists by offering the opportunity for non-European radiological national societies to become Associate Institutional Members. The ESR has ten Associate Institutional Members from Africa, including Algeria, Egypt, Ivory Coast, Mauritania, Morocco, Nigeria, South Africa, Tanzania, Tunisia and Uganda.
Professionals in the field outside of Europe can also become corresponding members of the ESR. Corresponding members are entitled to a wide range of benefits, including reduced registration fees for ECR 20201, free access to all contents of the ESR e-learning platform Education on Demand, the option to participate in the European Diploma in Radiology (EDiR) and all the activities of the European School of Radiology (ESOR), and many more.
Both memberships are completely free of charge.
A 92% increase in abstracts from Africa was registered for ECR 2019, as a result of inviting Africa to the 'ESR meets' programme. The number of African ESR members also rose from 3% to 5% in just over a year. The benefits of joining the ESR must be made even clearer south of the Mediterranean, so that African radiologists can enjoy all the support the ESR can offer, according to ESR President Prof. Lorenzo Derchi.
"We hope this is just the start. It is only a matter of making us visible and making the advantages of ESR membership known. We hope that 'ESR meets Africa' will be the right place and moment to get to know each other better," he said.
African radiologists have high hopes regarding their cooperation with Europeans, according to Prof. Gharbi.
"Medical imaging is advancing rapidly in Africa but we want things to develop in the utmost safety conditions and in respect with our guidelines. Africa hopes the ESR can help with radiation protection, and also to help promote, advance and homogenise training," he said.
Ultrasound can play a major role in promoting radiation protection, as it provides easy access to sophisticated diagnostic methods for the poorest patients. "Two thirds of the global population have no access to medical imaging. Ultrasound must play an important role in radiation protection and in tropical diseases, for example hydatid disease, a scenario we are commonly faced with in Africa," Gharbi concluded.
1 Provided that ESR 2019 membership is activated and approved by August 31, 2019.
ESR meets Session
Thursday, February 28, 10:30–12:00, Room B
ESR meets Africa
EM 1 Radiology in Africa: facing challenges and opportunities

Presiding:
L.E. Derchi; Genoa/IT
H.A. Gharbi; Tunis/TN
» Chairpersons' introduction
L.E. Derchi; Genoa/IT
H.A. Gharbi; Tunis/TN
» Structured strategies to combat radiation protection challenges in Africa. What can the ESR do?
Husseiny Salama; Cairo/EG
» Is imaging underused in Africa? East Africa as an example. Solutions: what can the ESR do?
Vinayak; Nairobi/KE
» Interlude 1: Enjoy the difference between African and European music
H.A. Gharbi; Tunis/TN
» How to promote radiation protection in West Africa. Needs and expected role of the ESR
E.H. Niang; Dakar Fann/SN
» Most important challenges for imaging in North Africa
Rezgui Marhoul; Tunis/TN
» Interlude 2: Enjoy the difference between Arabic and European music
H.A. Gharbi; Tunis/TN
» The WHO's programme in Africa: the past, the present and the future
M.D.R. Perez; Geneva/CH
» Panel discussion:
Radiology in Africa, reality and dreams
Frija; Paris/FR
L.E. Derchi; Genoa/IT
H.A. Gharbi; Tunis/TN
Husseiny Salama; Cairo/EG
Vinayak; Nairobi/KE
E.H. Niang; Dakar Fann/SN
Rezgui Marhoul; Tunis/TN
M.D.R. Perez; Geneva/CH
Mansouri; Algiers/DZ
K.M. Naidu; Cape Town/ZA
» Conclusion
L.E. Derchi; Genoa/IT
H.A. Gharbi; Tunis/TN
This session is part of the EuroSafe Imaging campaign.