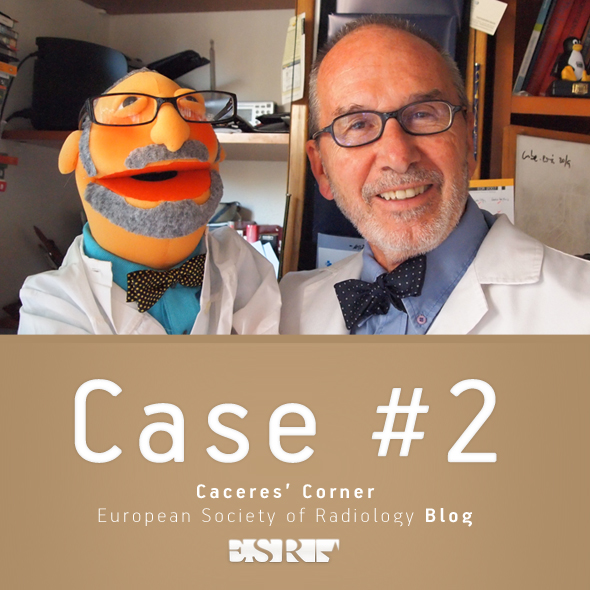 Clinical history: asymptomatic 75 year-old man, operated on ten years ago for carcinoma of the larynx. Current chest radiographs were obtained during the yearly routine control.
Most likely diagnosis:
1. Radiation pneumonitis
2. Tuberculosis
3. Carcinoma of the lung
4. Pulmonary hypertension
Click here for the answer to Case #2!