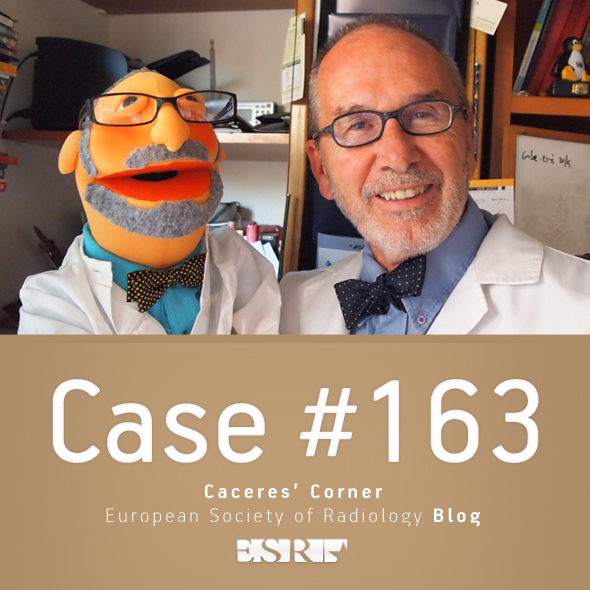 Dear Friends,
Welcome to the sixth season of Cáceres' Corner. I will present cases during the month of September because Dr. Pepe is vacationing in Menorca with Miss Piggy and will not start the Diploma cases until October.
My close friend Larry Goodman, Director of Chest Imaging at the Medical College of Wisconsin, provides the first case. The images are of a 27-year-old male who was shot in the abdomen. I am showing chest radiographs taken on admission and after a CT was performed.
What do you see?
Check the images below, leave your thoughts in the comments section, and come back on Friday for the answer.