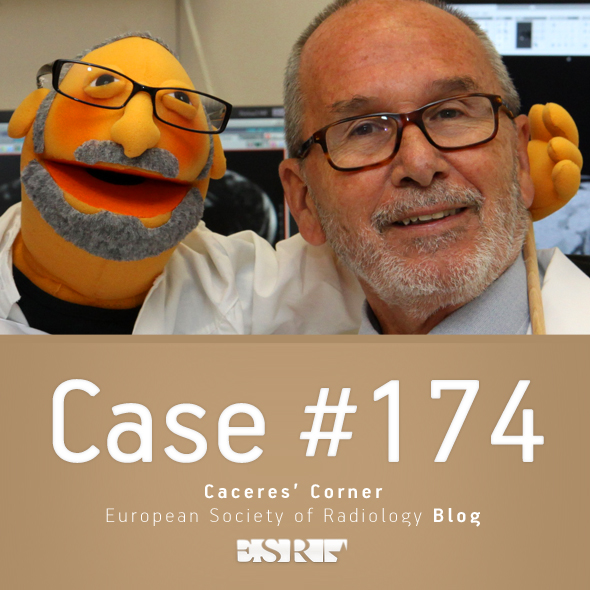 Dear Friends,
Today I am showing radiographs of a close friend of mine, a 76-year-old man who had an abdominal CT for renal stones. Some abnormalities were detected at the base of the right lung, and chest radiographs and CT were done.
What do you see?
This is the last case of 2017. Next case will be presented on Monday, January 8. Wish you the best for the coming year!
Check the images below, leave your thoughts in the comments section, and come back on Friday for the answer.