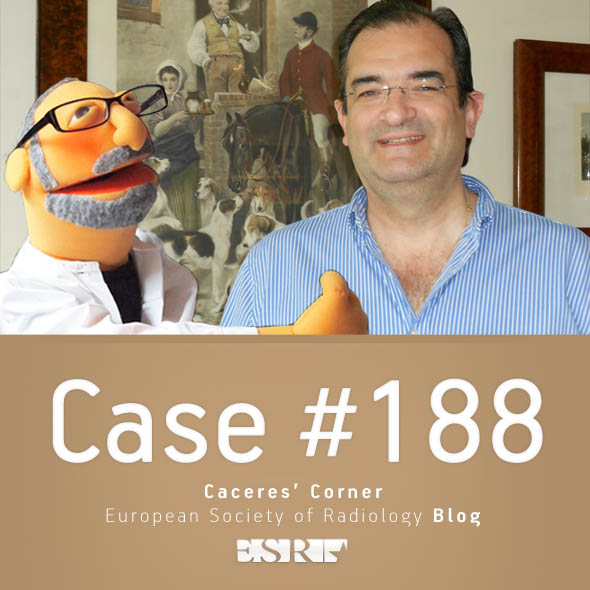 Dear Friends,
Hope you had a very good summer. I am back with a case from my good friend Alberto Villanueva. This PA chest radiograph belongs to a 57-year-old man with dyspnoea. More images will be shown on Wednesday.
What do you see?
Check the image below, leave your thoughts in the comments section, and come back on Friday for the answer.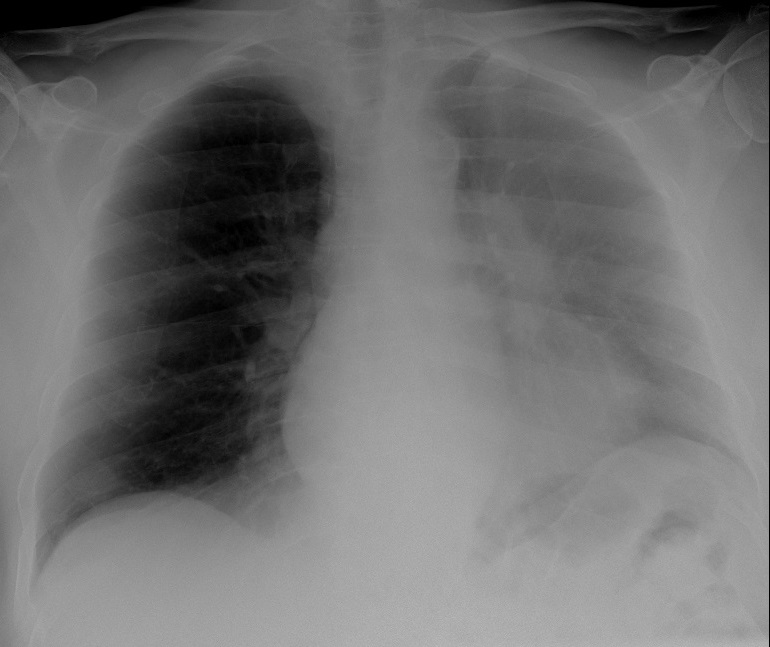 Dear friends,
showing enhanced axial CT.
What do you see?