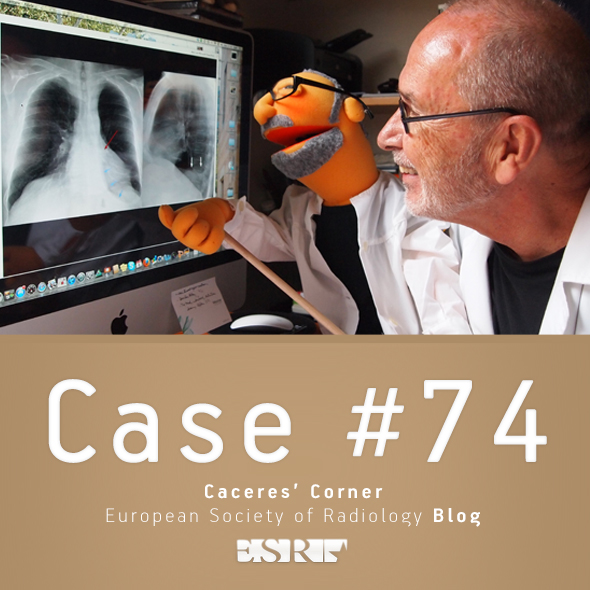 Dear friends,
After a two-month vacation, we return with renewed energy. I had a long conversation with Dr. Pepe and we decided to present our cases alternately: I will show my cases one week and Dr. Pepe will present the diploma cases the following week. Cases will be posted on Monday morning and answers will be offered on Friday. This way we will not compete with each other and can remain good friends.
Considering that most of you are still on vacation or with a half-functioning brain, Muppet has selected an easy warm-up case of a 46-year-old woman, asymptomatic.
As usual, leave your thoughts and answers in the comments section below.
Diagnosis:
1. Filariasis
2. Talc aspiration
3. Cysticercosis
4. None of the above