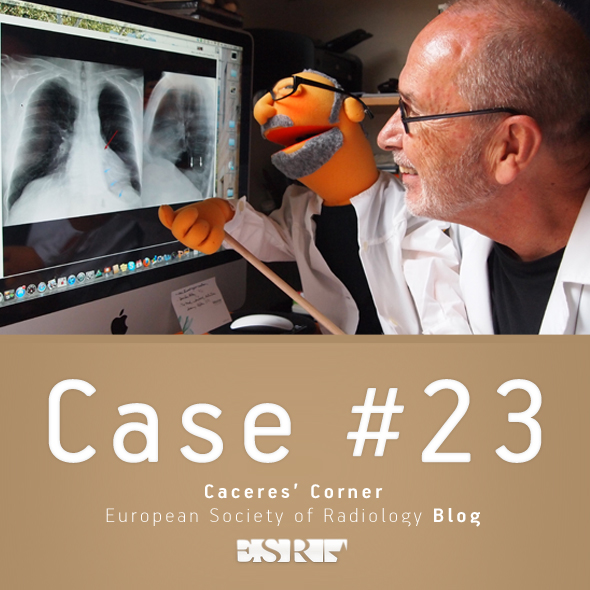 Dear Friends,
Muppet is very happy with your progress and wants to test you with an unusual case.
A 57-year-old male with liver carcinoma. No chest symptoms.
What are the densities in the upper lung and mediastinum?
1. Veins
2. Arteries
3. Lymph nodes
4. Esophagus
Warning: this is a difficult case!
Click here for the answer to case #23