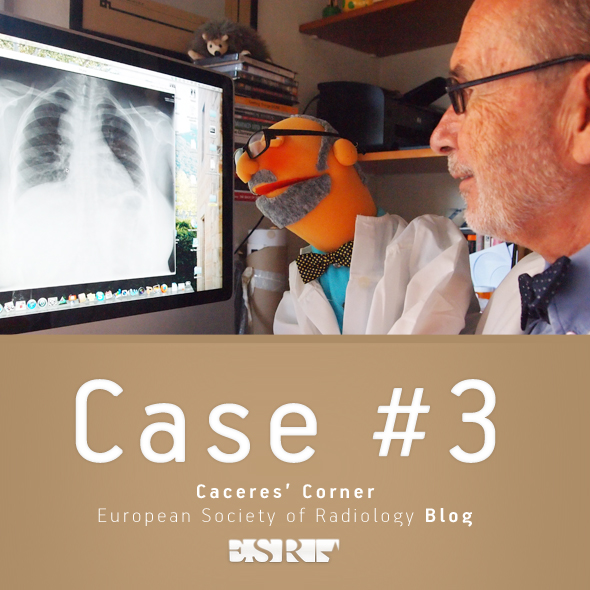 Welcome to case number three!
My wife, who works in a primary care centre, sent this case to me. The patient is a 76 year-old male, who was operated on three years ago for carcinoma of the larynx. The PA and lateral radiographs show two nodular lesions in the lower lung fields.
The obvious response is metastatic disease. But the Muppet, trying to impress both of us, suggested an alternative diagnosis.
Can you guess the Muppet's diagnosis?