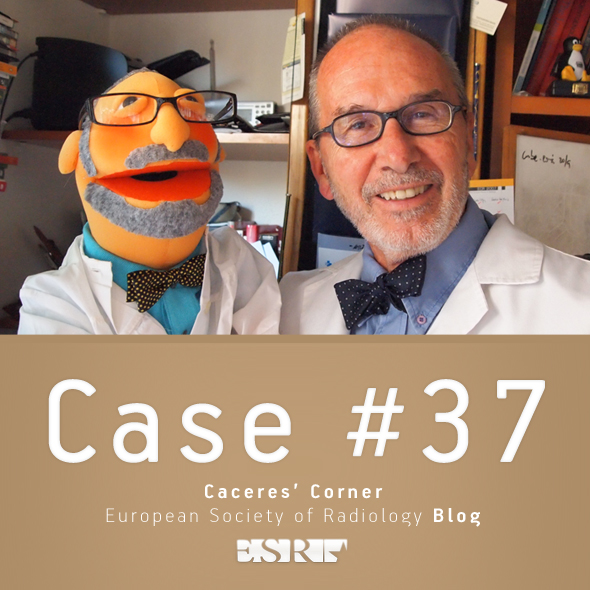 Dear Friends,
Muppet is impressed with your knowledge. He tries very hard to post teaching cases and has decided to skip the multiple-choice questions in the following chest case, which is that of an asymptomatic 56-year-old male.
Questions in this case are:
1. Where is the lesion?
2. What is your diagnosis?
The first five radiologists to suggest the correct diagnosis will be given a DVD at the next European Congress of Radiology.