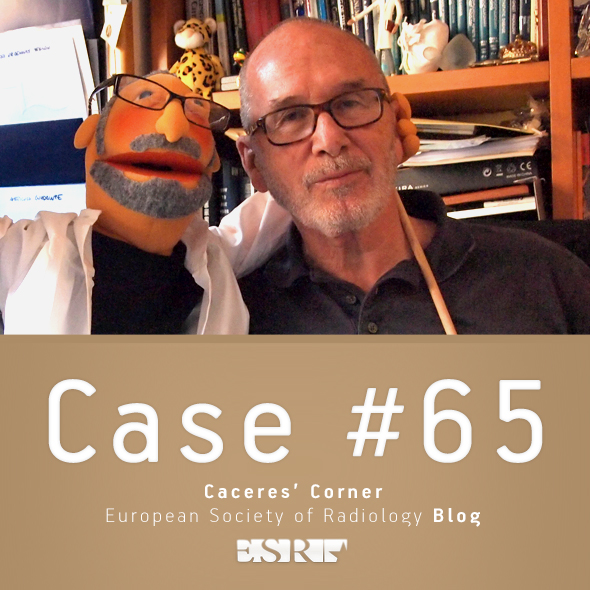 Dear friends,
This is a recent case of a 55-year-old man who came to the Emergency Room with epigastric pain. PA and lateral chest were obtained.
Diagnosis:
1. Duplication cyst
2. Lymphoma
3. Neurogenic tumor
4. None of the above
Click here for the answer to case #65

Findings: PA chest shows bulging of mediastinal lines (arrows), which in the lateral view correspond to a lower middle mediastinal opacity with a small air-fluid level (arrow). Although the initial impression is hiatal hernia, widening of the retrotracheal line (
red arrow
) suggests an alteration of the whole oesophagus.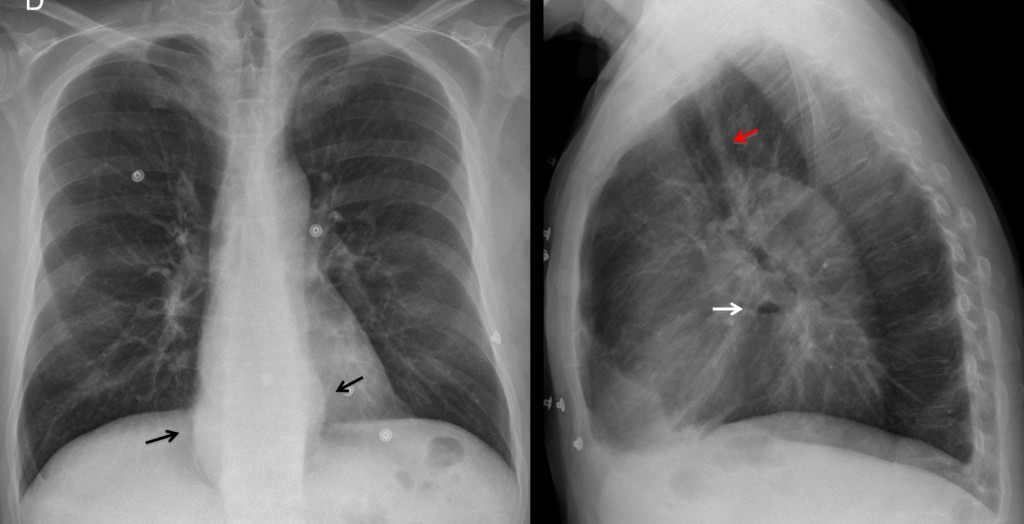 Coronal CT shows dilation of the oesophagus (A, arrows). Axial CT shows dilated oesophagus as the cause of the apparent widening of the retrotracheal line (B, arrow). CT discovered an unsuspected mass in the tail of the pancreas, which was responsible for the patient's symptoms (C, arrow).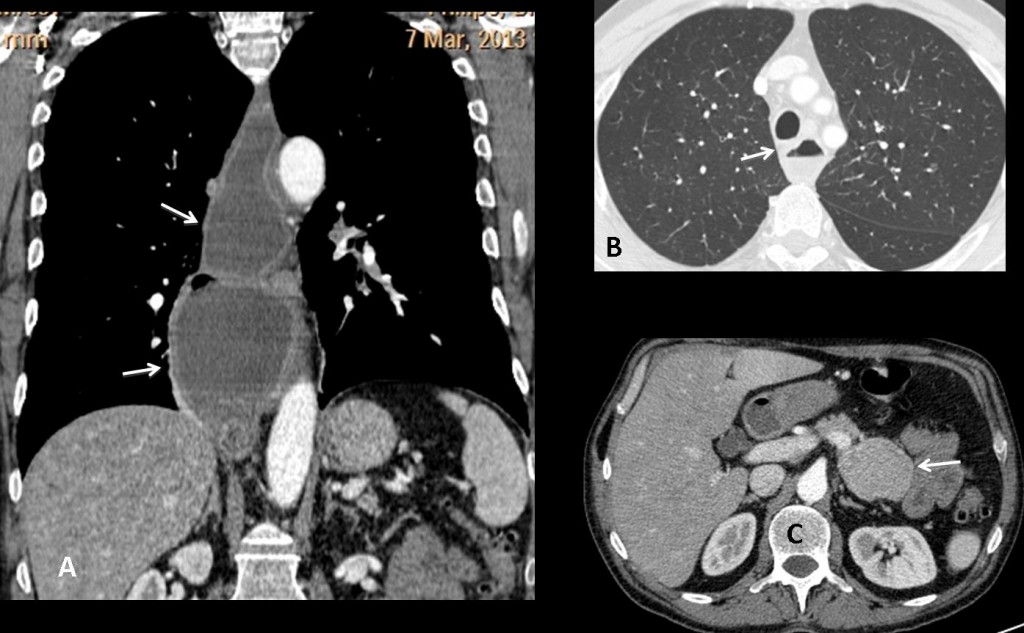 Final diagnosis: oesophageal achalasia. Neuroendocrine tumour of the pancreas.
Congratulations to Genchi Bari, who suggested the diagnosis. Katerina is a close second.
Teaching point: always consider an oesophageal origin of any middle mediastinal mass. Looking at the retrotracheal stripe may be of help, as in the present case.