In the build up to ECR 2014, we will be showcasing a few of the optical illusions cases which will be presented in the interlude of ECR 2014's new Case-based Diagnosis Training session. Our first case, below, was submitted by Dutch neuroradiologist, Dr. A. A. Jacobi-Postma. The picture shows a patient with a non-functioning macro-adenoma, but it looks a little like something else.
What do you see? Leave your illusion interpretation as a comment.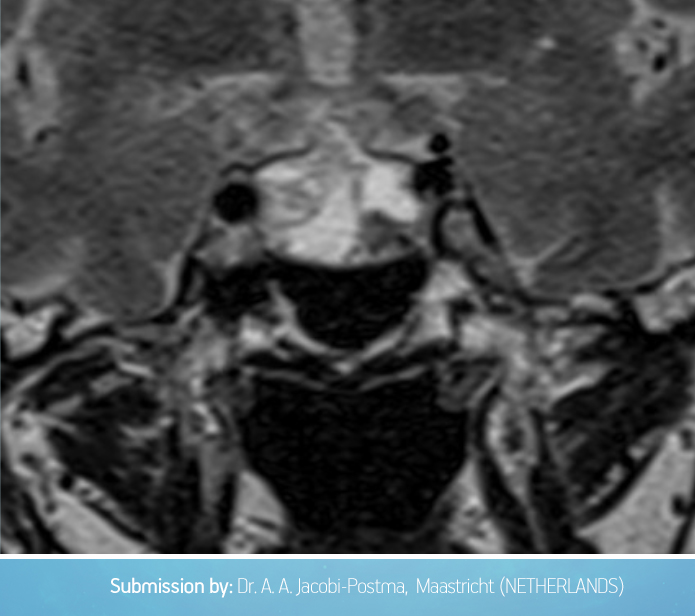 Stop by the session at the congress on Monday, March 10, or come back to the blog in a few days to see if your interpretation matches Dr. Jacobi-Postma's.