Dear friends,
Today, I am going to show you a case provided to me by Dr Luis García ( A European Diploma holder).
This is not a very complicated case, but may underline a not very well known clinical scenario.
This is a 45 year old male who complains of pain in left shoulder. A focal mass, not tender and without inflammatory signs was identified.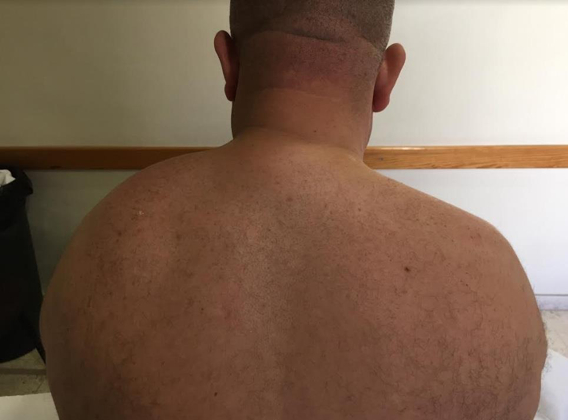 An ultrasound was performed: ( Sorry, no radiographs needed this time.)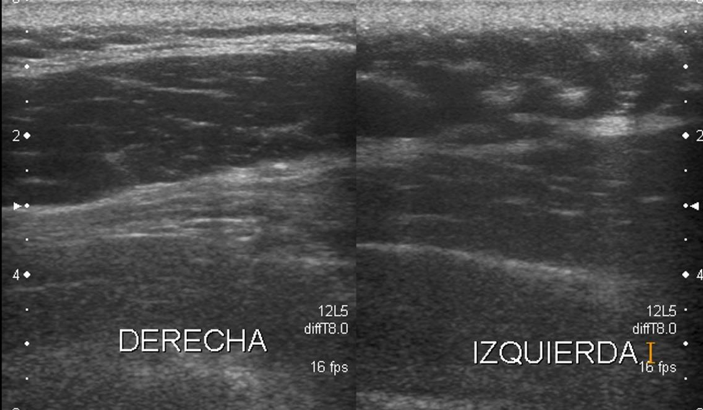 Ultrasound (HF. linear probe) of Right ( Derecha) and Left (izquierda) shoulders.
Let us see what you think…