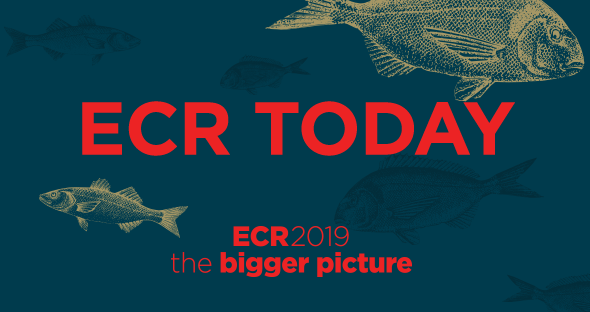 Professor Valentin Sinitsyn is chair of radiology and head of the radiology department at the medical faculty of Moscow Lomonosov State University, Moscow. A pioneer in cardiac imaging in Russia, he has helped advance the field in his country, but believes there is still much to be done to increase MR and CT use. After 20 years of working to advance the ECR and European radiology, he will receive the ESR Gold Medal today.
Sinitsyn has witnessed the introduction of spiral and multidetector CT, high-field MRI and hybrid imaging, and the development of evidence-based radiology and medicine.
As he graduated from Sechenov Medical University in Moscow in 1984, cardiac CT and MRI did not yet exist. "With the help of these new modalities, radiology penetrated fields where it had never been used before, and the best example is cardiac imaging," he said.
Sinitsyn started implementing cardiac imaging back in the 1980s and has very fond memories from that time. Although these were also harsh days for the field, he said.
"Most cardiologists and radiologists believed that cardiac MRI and CT were toys that were good for nothing in real clinical practice. I still remember my first case of apical hypertrophic cardiomyopathy diagnosed with cardiac MRI in 1987, when nobody could make a correct diagnosis," he said.
Today he admits to being a little disappointed with the slow penetration of cardiac MRI and CT in Russian clinical practice. The benefits of modern cardiac imaging are well known, but the percentage of cardiac CT and MR examinations in cardiac imaging is just around 1%. "Low reimbursement for such examinations and insufficient knowledge and motivation from both radiologists and cardiologists are mostly to blame for this situation," he said.
Cardiac radiology is much more complex than searching for pulmonary nodules with chest CT, and now artificial intelligence (AI) is also entering the field. Sinitsyn and his team are working on automatic analysis of coronary arteries and CT fractional flow analysis, and there are many other possible applications of AI in cardiac radiology. Quantitative analysis of cardiac imaging datasets, such as myocardial perfusion and strain analysis, and T1 and T2-mapping, should become more accurate, and less operator-dependent and time-consuming, he suggested.
"Radiologists must be involved in AI, as it will increase their productivity and give them more opportunities for creative work and new breakthroughs in diagnostic imaging," he said.
As the president of the Russian Society of Radiology, Sinitsyn acknowledges the part played by European Society of Radiology in preparing him for the role. "Both the ESR and its meeting the ECR shaped me as one of the leaders of Russian radiology. I have spent almost 20 years with the ESR, which has given me tremendous experience of the running of a society, organisation of congresses and conferences, and a variety of teaching activities." During these two decades, Sinitsyn served as president of both the European Society of Cardiac Radiology and ECR 2014, as well as serving on countless related committees.
He tries to reach for the top, to match the ESR's standards, and works to motivate colleagues, residents and students to do the same. Knowing the needs of radiology in his home country, he was able to suggest topics important to radiologists from Russia and its neighbouring countries. He has notably contributed to the implementation of international standards of teaching and training in radiology in Russia, and organised the translation and promotion of BI-RADS and textbooks on MR, emergency radiology and cardiac imaging in his country.
Sinitsyn believes that the ESR should now be more active in issuing different standards and guidelines, which are necessary for radiological practice. "A lot of work has already been done in this field, with documents available on the ESR website and the launch of initiatives like EuroSafe Imaging and the ESR iGuide, and the trend must continue and evolve further," he said.
In 2019, the ECR celebrates its 25th congress in Vienna. In this iconic year, participants should not miss out on the recently introduced 'Coffee & Talk' open forum, where challenging problems and developments in modern radiology are discussed in an informal and friendly atmosphere. "Another important part of the programme are the 'European Excellence in Education (E3)' sessions, which give the most essential and up-to-date knowledge to both young and experienced radiologists, and are essential courses for preparing for the European Diploma in Radiology (EDiR) examination," he noted.
And of course, he very much welcomes being awarded the ESR Gold Medal at his favourite congress. "I sincerely believe that the ECR is the most attractive and interesting radiological congress. I am sure that the ESR and its meeting will continue to surprise radiologists all over the world with new ideas and innovation," he said.