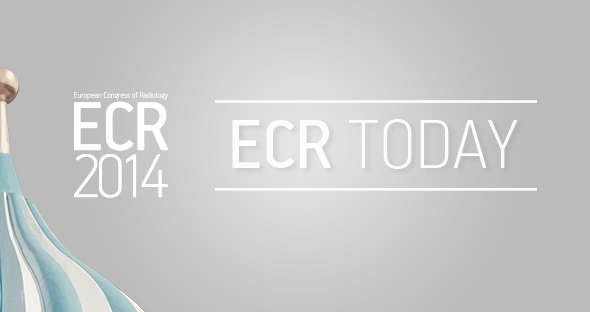 In recognition of his great service to scientific publishing in Europe and his distinguished clinical career, Professor Adrian K. Dixon from Cambridge, UK, was awarded the Gold Medal of the European Society of Radiology at ECR 2014.
Adrian K. Dixon is Master of Peterhouse, the oldest College at Cambridge University, and Emeritus Professor of Radiology, having been head of the department of Radiology for 15 years. He is also an honorary consultant radiologist at Addenbrooke's Hospital, Cambridge.
From an Irish background, he was born in Cambridge where he earned a bachelor's degree at King's College. He qualified in medicine after clinical studies at St. Bartholomew's Hospital London. He then specialised in general medicine, gaining his MRCP in 1974 before deciding to pursue a career in radiology (an appropriate career in view of his profound deafness). He qualified as a radiologist in 1978 and worked in paediatric radiology at Great Ormond Street Hospital, and in computed tomography at St. Bartholomew's Hospital. In 1979, he became a lecturer at the University of Cambridge's department of radiology. He earned his doctor of medicine degree for his thesis on computed tomography of the lumbar spine. In 1986, he was elected a Fellow of Peterhouse, where he became director of medical studies.