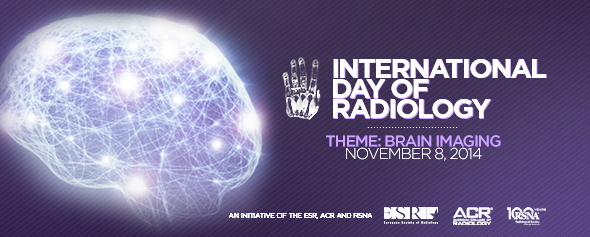 The ESR spoke with Donna Walsh, executive director of the European Federation of Neurological Associations (EFNA) about how her organisation supports patients with brain disorders and how well patients are informed about the role of radiology in neurology.
European Society of Radiology: What is the overall aim of your organisation and what exactly do you do to achieve this goal?
Donna Walsh: The European Federation of Neurological Associations (EFNA) is an umbrella group representing pan-European neurology patient groups. Our slogan, 'empowering patient neurology groups,' encapsulates our goals as an association. We strive to add capacity to our members, allowing them to be the most effective advocates possible in their own disease-specific areas. EFNA embraces the concept of partnership for progress: working at a high level with relevant stakeholders from the fields of policy, medical, scientific/research, industry, patient partners and other key opinion leaders.
ESR: How many patient organisations do you represent? How many members do you have? Who are they?
DW: EFNA is an umbrella organisation comprising 19 predominantly pan-European disease-specific neurology patient organisations. These are Dystonia Europe, Euro-Ataxia, European Alliance for Restless Legs Syndrome (EARLS), European Alliance of Neuromuscular Disorders Associations (EAMDA), European Headache Alliance (EHA), European Huntington's Federation (EHF), European Multiple Sclerosis Platform (EMSP), European Myasthenia Gravis Association (EuMGA), European Network for Research in Alternating Hemiplegia in Childhood (ENRAH), European Polio Union, European Sexual Health Alliance (ESHA), Guillain-Barre & Associated Inflammatory Neuropathies (GAIN), International Brain Tumour Alliance (IBTA), International Bureau for Epilepsy (IBE), Motor Neurone Disease Association (MND) – Europe, Pain Alliance Europe (PAE), Progressive Supranuclear Palsy Association – Europe (PSP-Europe), Stroke Alliance for Europe (SAFE) , Trigeminal Neuralgia Association UK. As you can see, there are also some national organisations who are associate members and some international groups, in the absence of a pan-European association.
ESR: What are the most common brain diseases in Europe?
DW: Brain disorders are very common and will affect one in three of us during our lifetime. They range from very prevalent disorders such as migraine (affecting up to 15% of the population) to very rare disorders. Most people will have heard of multiple sclerosis, dementia, Parkinson's disease, epilepsy, stroke, etc. But people often forget that sleep, mood, anxiety, addiction and eating disorders are also disorders of the brain. So brain disorders range from the genetic to the degenerative to the muscular and beyond!