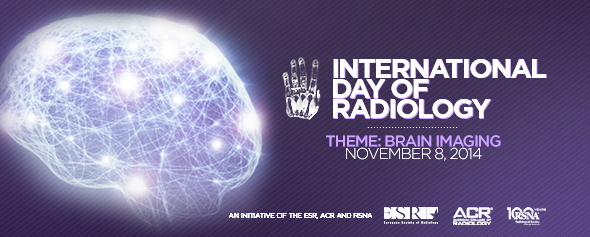 The ESR spoke with Manuela Messmer-Wullen, president of the Austrian Stroke Self-Help Association (SHÖ) and liaison officer for the Stroke Alliance for Europe (SAFE), about the long-term effects of stroke, how it can be prevented and how imaging can help provide a crucial time-saving diagnosis.
ESR: What is the overall aim of your organisation in Austria and what exactly do you do to achieve this goal?
Manuela Messmer-Wullen: Our mission is to inform the public about the burden of stroke, inform them on how to prevent stroke and support those who have been affected by stroke with information regarding their rehabilitation. We also provide support for carers, as well as information on where to find the right rehabilitation facilities, medical support, access to treatments, etc. We lobby, in general, for a better situation for stroke patients and their carers, to give them all a voice in the Austrian healthcare system. I do this work on a voluntary basis, without financial support from the state; projects are financed by individual funders. My personal investment of knowledge, time, energy and power is made in an effort to give stroke patients and their carers a better quality of life in Austria.
ESR: How many members do you have? Who are they?
MMW: In several Austrian states there are different groups run by individuals, therapeutic staff and medical professionals. SHÖ is the umbrella organisation for stroke patients and its membership is made up from many different patient groups who support their members across the country and within different fields.
ESR: Stroke affects an increasing number of people worldwide. Do you think current Austrian health policies are well suited to tackling the issue?
MMW: Not at all, there is no special information pointing out that stroke itself is a brain attack. Stroke is often obscured by the term 'cardiovascular disease'. This term is used by the media for simplicity and much of the public is unaware that it includes stroke. It would be more helpful to use the individual terms, stroke and heart attack more often. The public has to be informed about the danger of stroke and its possible consequences, like disability. Stroke affects the brain and can damage a lot of functions. Most people have no idea about these facts. Once they have this basic information about stroke, we can start educating them on how to prevent it. Stroke is the only brain disease that can, in certain circumstances, be prevented. People need to be informed of the necessary lifestyle changes.