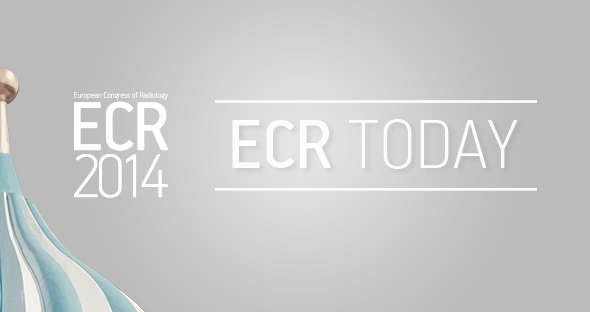 This year's ECR programme features another great selection of sessions aimed at radiographers. ECR Today spoke to Jonathan McNulty, co-chairman of the ECR 2014 radiographers subcommittee, and Prof. Graciano Paulo, president of the European Federation of Radiographer Societies (EFRS), for their views on the sessions taking place on Sunday.
RC 1214: How important are state-of-the-art displays to radiology?
Watch it on ECR Live: Sunday, March 9, 08:30–10:00, room BRA
Tweet #ECR2014BRA #RC1214
Jonathan McNulty: Most of the technology we use now in Europe is digital, so what this session aims to look at is the state-of-the-art displays we are using today in medical imaging. Their quality is essential so that we continue to be able to pick up on the most subtle anatomical and pathological detail in our images, so the resolution and contrast specifications are important, as are design features that help minimise reflection or glare. A lot of research and design goes into the primary class displays that radiologists use to report from, because that report is vital and can change things dramatically for a patient if a pathology is picked up or missed. There has also been a lot of discussion about handheld devices and the appropriateness of using iPads, other tablets, smartphones or PDAs to view radiology images. Dr. Rachel Toomey, one of the speakers in this session, has done quite a lot of research looking at such devices, which can be very good for reviewing certain types of radiological images but are far from suitable for others.
So this session is going to show what the primary class displays are capable of and why we use them; what the advantages of the more portable devices are and when they can be used appropriately; and then the final presentation will look at quality assurance. Whatever display you use, whether it is a primary class display, a smartphone, or a regular PC monitor, what do we need to keep in mind? What are the quality assurance requirements for clinical use? What do we need to do to on a daily, weekly, or monthly basis to make sure that our displays are not dropping below their peak performance level?