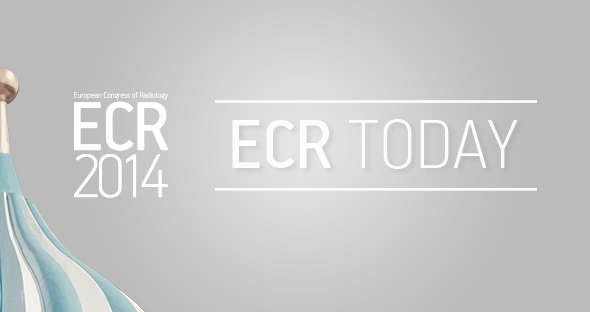 ECR Today caught up with incoming ESR President Professor Lorenzo Bonomo at ECR 2014, and asked him about his vision for the year to come.
ECR Today: What are your plans and ambitions regarding your presidency?
Lorenzo Bonomo: It is with great pride that I take on the presidency of one of the most important and prestigious international scientific societies in the world. I'm also particularly pleased that my presidency coincides with the ESR's tenth anniversary, which we'll be celebrating next year.
So much has been done over the past few years thanks to the work of my predecessors, the Executive Council, the statutory committees, subcommittees, working groups and the tireless and efficient support of the ESR staff. Many of the objectives in the roadmap approved in 2012 have been achieved together with other new important projects, started during Prof. Frija's presidency, and it will be my duty to consolidate and bring them to a conclusion. Among them are the development of a clinical decision support system in Europe, the creation of an accreditation council, and a strengthening of relations with other scientific societies in Europe and the EuroSafe Imaging Campaign. The whole learning, education and training field certainly requires close attention and a collaborative vision.
I would also like to draw the national societies closer, by intensifying dialogue with them, trying to understand their needs, and helping them to promote and increase the visibility of radiology. I would like my role to be that of a facilitator supporting the ongoing projects and promoting the start of new activities that committee chairpersons intend to achieve.