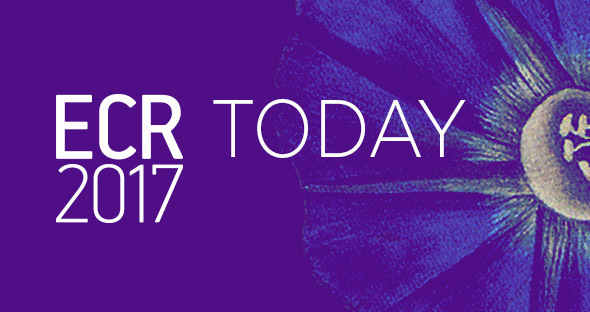 Watch this session on ECR Live: Thursday, March 2, 12:15–12:45, Room A
#ECR2017
In recognition of his significant impact on the field of neuroimaging and his service to organised radiology, Professor Mauricio Castillo from Chapel Hill, NC, United States, has been invited to deliver the Wilhelm Conrad Röntgen Honorary Lecture 'Dissatisfaction, burnout and inequality: three major challenges in radiology' at ECR 2017.
Mauricio Castillo is the James H. Scatliff distinguished professor of radiology, chief and programme director of neuroradiology at the University of North Carolina in Chapel Hill. He is currently president of the American Roentgen Ray Society.
Originally from Guatemala, Prof. Castillo completed his radiology and neuroradiology training at the University of Miami School of Medicine, Jackson Memorial Medical Center, and Emory University School of Medicine, Affiliated Hospitals in Atlanta respectively.
His specialty and subspecialty choice was in large part motivated by his mentors.
"When I was a medical student, I was fortunate to work in the only teaching hospital that had a CT scanner and two board-certified radiologists. I was very impressed by the impact of imaging in patient care and by the way these two professionals used their large base of knowledge of medicine to generate a differential diagnosis based on imaging findings. Later on, while I was a resident, I developed a close relationship with Dr. Robert Quencer, which led me to become a neuroradiologist. One should never underestimate the influence we may have on our trainees and the influence our mentors have had on us," he said.
Prof. Castillo's research interests include paediatric neuroimaging, application of new imaging techniques and medical literature editing. Read more…