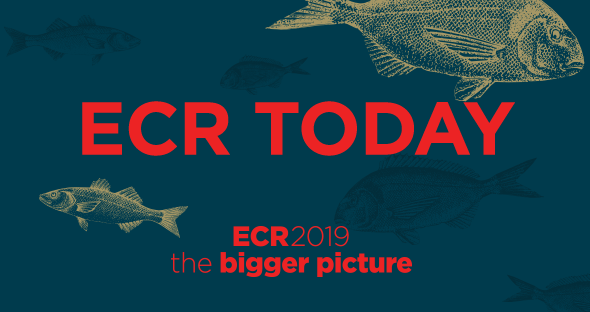 By Becky McCall
The future status and development of the radiological profession look set to come under the microscope today during the eagerly anticipated 'ESR meets Italy' session. The major challenges ahead, including artificial intelligence (AI) and machine learning, are to be addressed by expert speakers.
"We feel that we have to be able to drive AI and not be driven by it. The Italian way of thinking may help our community to fight to ensure that AI does not supersede the human elements of care," Dr. Corrado Bibbolino, head of the Forensic and Ethical Section of the Italian Society of Medical Radiology (SIRM), told ECR Today ahead of ECR 2019.
He fears AI may take over the role of the radiologist, and the personal aspects and skills may be lost.
"Patients may think that they are satisfied with AI, but it is not the same as dealing with a real person – it's not like an automatic ticket machine in a railway station," Bibbolino said. "Human characteristics like empathy and intuition are not there. A computer might resolve a problem, but it cannot ask the patient questions, feel the reaction, look into the patient's eyes and think what the patient is thinking – these are things AI cannot do. This is the difference between a human and a robot. AI is important but it is not a substitute for a real radiologist."
Bibbolino is a long-standing member of the Italian radiology community, having been active in healthcare policy and education for around 40 years. He contributed to the development of national guidelines for radiology practice, including the regulation of teleradiology, and his influence and leadership have led to the establishment of recent Italian laws on healthcare security, professional liability, and insurance reimbursement.
In today's presentation, 'Radiology in Italy', of particular note and relevance will be his work with 'Choosing Wisely', which aims to promote dialogue around avoiding unnecessary medical tests and treatments. The initiative is involved with the so-called slow medicine movement, and focuses on a thoughtful, deliberate approach to patient care. Read more…