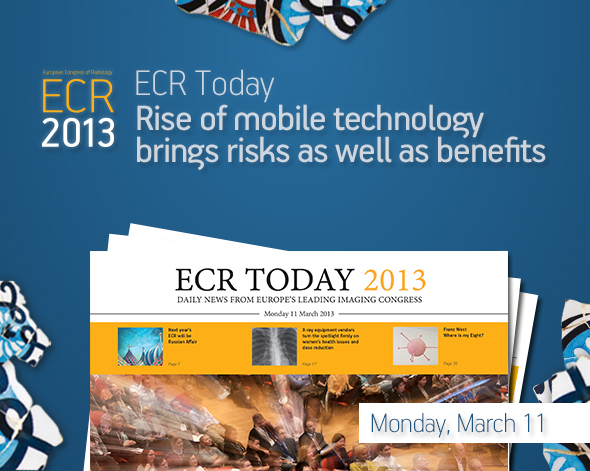 Watch this session on ECR Live: Monday, March 11, 16:00–17:30, Room F1
Tweet #ECR2013F1 #SF19
Tablet computers can be a surprisingly divisive subject. The passion with which some people argue the relative merits of competing devices and operating systems can be almost frightening. In the field of medicine, however, there appears to be very little argument about the top product, with professionals from many disciplines enthusiastically embracing the iPad as a tool for research, education and general communication. Instead the most important debate is focused elsewhere, on matters of data security and patient privacy.
As mobile technology spreads throughout the hospital, data naturally follows, and it is slowly falling into the hands of an increasingly broad spectrum of people. Radi-ologists and clinicians therefore need to be aware, not just of the many mobile applications and resources that can potentially aid their work, but of the associated risks and best practices concerning the use of tablet technology.