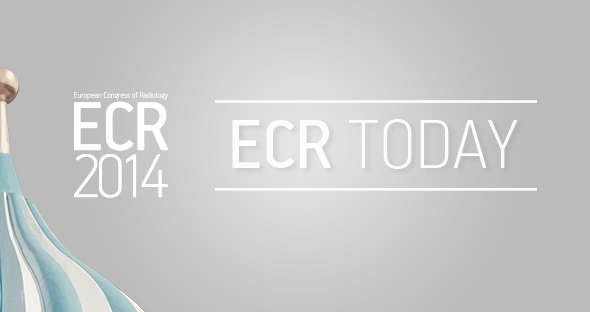 In recognition of his exceptional contributions to medical research, particularly in the field of neuroradiology, the European Society of Radiology invited Professor Paul M. Parizel from Antwerp, Belgium, to present the Wilhelm Conrad Röntgen Honorary Lecture at ECR 2014.
Paul M. Parizel is chairman of Antwerp University Hospital's department of radiology and full professor of radiology at the University of Antwerp's faculty of medicine. He is also an elected member of the University of Antwerp's board of trustees, representing the faculty of medicine and health sciences.
In 1982, Prof. Parizel received his medical degree (summa cum laude) from the University of Antwerp and he later went on to earn a PhD degree with a dissertation on 'The influence of field strength on magnetic resonance imaging: a comparative study in physiochemical phantoms, isolated brain specimens and clinical applications'. He then continued his research thanks to a three-year grant from the Belgian government's National Foundation for Scientific Research.