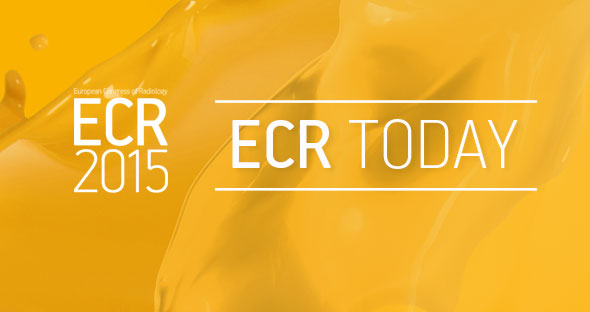 Watch this session on ECR Live: Wednesday, March 4, 08:30–10:00, Room E1
Tweet #ECR2015E1 #SF1B
Hearing loss can present many difficulties and obstacles to sufferers, and with ageing populations it's set to become a major healthcare challenge. Many conditions such as congenital malformation of the inner ear or hypoplastic cochlear nerve can also lead to hearing loss, and sometimes deafness.
Fortunately, many new treatments are available to recover hearing, both partially and completely. Imaging plays an increasingly important role in therapy planning and follow-up, and there is hope on the research front, experts will show during a dedicated Special Focus session on Wednesday morning.
The prevalence of auditory problems in the Western world has doubled over the past 30 years. It is estimated that between 15 and 17% of the population will suffer hearing loss, due to ageing or congenital malformation, but also bad habits, according to Agnieszka Trojanowska, a radiologist at Lublin University Medical School, Poland, who will
chair the session.
"We start to see young adults in their early 30s with sensorineural hearing loss or other related problems because of high frequency noise, which is typical for listening to music. Twenty years ago, such a condition was linked with working in fabrics or on the street. But the good news is that even if you use your iPod a lot, the degree of hearing
loss is light to moderate, so this is not something that will considerably affect your life," she said.