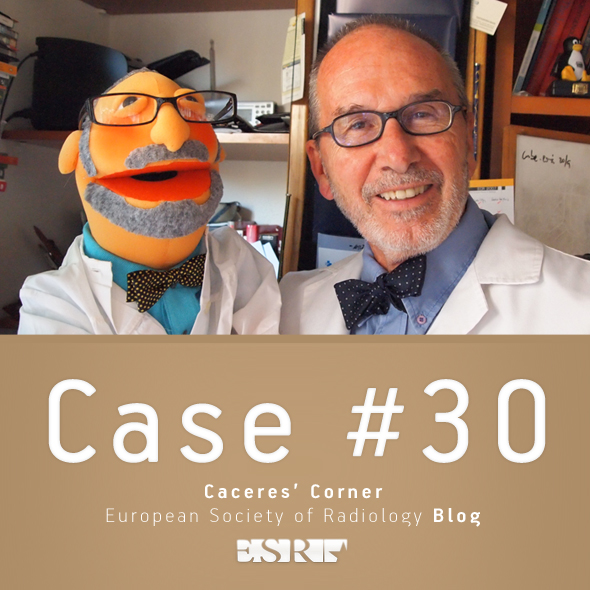 Dear Friends,
Muppet has the silly notion that he is good at semiology and wants to test your interpretation skills with the following two cases.
Case 1 is an isolated lateral chest and the question is:
Which one is the right hemidiaphragm?
1. A
2. B
3. Can´t tell
Case 2: does the patient have middle lobe disease?
1. Yes
2. No
3. Can't tell
Hope you enjoy the challenge. Answer next Monday.
Click here for the answer to case #30