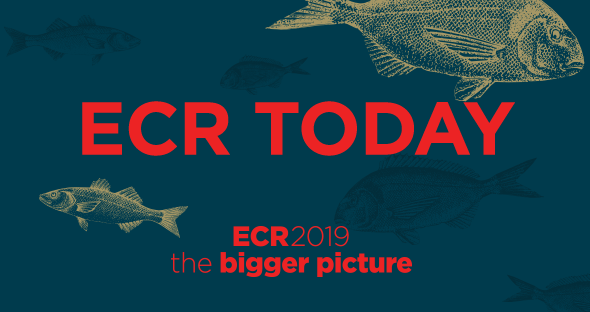 Professor Paul Sidhu is Professor of Imaging Sciences at King's College London and consultant radiologist at King's College Hospital, where he helped pioneer contrast-enhanced ultrasound (CEUS), a technique that can potentially be used to image children just as well as adults, in reduced time, and without the downsides of radiation and toxicity. Professor Sidhu will make the case for CEUS use in paediatric radiology today during the Luigi Oliva Honorary Lecture.
There is no question that ultrasound is the most child-friendly imaging technique. The modality has countless benefits for young patients: no ionising radiation, no sedation or anaesthesia, and ease of use, to name a few. "Ultrasound is the most suitable modality for imaging children, as they don't have to stay still. Parents can be present during the examination to support their child. The radiologist can stop and start the examination without losing information, plus children have low body fat and are better suited to ultrasound," Sidhu said.
Adding a contrast agent to ultrasound has been shown to improve diagnosis tremendously in applications where vascularity or haemo-dynamics must be assessed in real time. With CEUS, in the case of focal liver lesions, which are often difficult to characterise in adults and children on B-mode ultrasound alone, essential information from the arterial and portal venous phases aids diagnosis in minutes without needing CT or MR imaging. This alone should be a decisive argument for widespread CEUS use in the paediatric population, Sidhu explained.
"The combination of contrast with ultrasound allows for a more detailed assessment of the pattern of vascularity and dynamics in a continuous fashion for three to five minutes in real time, and it can be repeated as many times as necessary. The child does not need to keep still, and all the same focal liver characteristics seen in the adult are seen in the child. The ability to come to a clear diagnosis, with a single imaging examination is a great relief for the parents, often present with the child during the examination, rather than remote as with CT or MR imaging," he said.
With CEUS, radiologists can obtain a lot of information in the first five minutes following the injection, the time window that the contrast agent lasts in the blood pool. This is more than enough to carry out the examination and make a conclusion. The technique can be used in every possible scenario from trauma to disease imaging, with great results. "Imaging with ultrasound in children is the most useful and informative procedure," Sidhu concluded.
Professor Sidhu pioneered CEUS with his team at Kings College Hospital in 1996 and has since applied it in many areas including liver lesions, abdominal trauma, kidneys, testi and in the lungs. "We have also used the technique with intracavitary deliniation via indewelling catheters, aiding management of infective collections," he added.
Another major benefit is that ultrasound contrast is safe. Contrast reactions in all imaging procedures are a recognised complication, both in adult and paediatric radiology. Iodine contrast used in CT can cause allergic reactions and renal impairment. Gadolinium used for MRI may also present a problem, as the long term effects of some agents are still unknown.
Administering an anaesthetic in a child, as is required for most MRI examinations, is also not without risk. "We don't know the effect on the developing brain; there are some issues there. MRI remains challenging to carry out in children, because they have to keep incredibly still. The examination takes between 15 and 20 minutes and requires sedation or general anaesthesia. Parents can often be in the room, but many precautions need to be observed."
With CT, staying still is often manageable for the short period of the examination, but some younger children, particularly acute trauma patients, may need sedation.
A downside of CEUS is that you have to administer contrast through an intravenous injection, similar to CT and MR imaging, and putting a venous line in children is often not easy for patients and professionals alike. To circumvent the association of pain with the contrast ultrasound examination, the ward-based paediatric team manage the line insertion. "The child has the intravenous line inserted in the ward by the paediatrician, not in the radiology department. So we become the good guys," he said.
A fact that radiologists need to be aware of if they are to use CEUS is that they will use a contrast product, which, in children, is off-label, i.e. not licenced in that group age. SonoVue, the contrast agent that is used for that kind of imaging, is only licenced for focal liver lesion assessment in the USA.
This is acceptable, as 70% of drugs used in children are off-label, Professor Sidhu pointed out. "Legally, if the drug is shown to be useful and the doctor takes responsibility, there is no issue."
The practice is actually very common as investigation into licencing medication for children is almost non-existent because "it costs so much", according to Sidhu.
Three things allow physicians to administer medication in children. First, there is evidence in the literature that people are using it; second, it has been proven to work; and last, the physician takes the responsibility when administering the drug.
However, there is only a very small risk of an allergic reaction. In adults that risk is estimated to be 0.0086%. "That risk is smaller in ultrasound than CT or MR imaging. A lot of the CT drugs have never been subjected to clinical trials in children, but they are used all the time. The substance used in the ultrasound contrast product is inert and the risk of allergy is low. Nevertheless the procedure should always be performed in a setting with resuscitation equipment available and trained personnel," Sidhu added.
CEUS has become widely used in adult imaging, but use in different countries varies, with widespread use in China, Korea, Japan, Germany, Italy and the UK. The development of paediatric contrast ultrasound imaging is likely to follow a similar pattern.
Luigi Oliva Honorary Lecture
Saturday, March 2, 12:15–12:45, Room A
Contrast-enhanced ultrasound in paediatrics: ready for clinical practice?
Paul S. Sidhu; London/UK