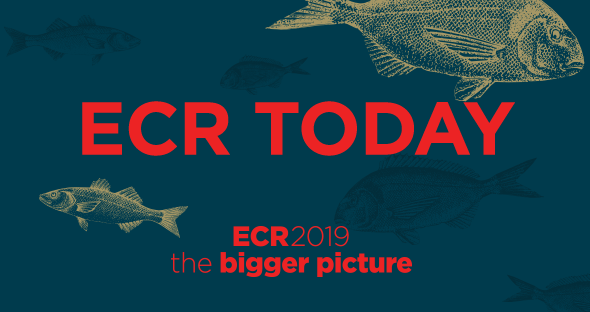 Professor Paul Sidhu is Professor of Imaging Sciences at King's College London and consultant radiologist at King's College Hospital, where he helped pioneer contrast-enhanced ultrasound (CEUS), a technique that can potentially be used to image children just as well as adults, in reduced time, and without the downsides of radiation and toxicity. Professor Sidhu will make the case for CEUS use in paediatric radiology today during the Luigi Oliva Honorary Lecture.
There is no question that ultrasound is the most child-friendly imaging technique. The modality has countless benefits for young patients: no ionising radiation, no sedation or anaesthesia, and ease of use, to name a few. "Ultrasound is the most suitable modality for imaging children, as they don't have to stay still. Parents can be present during the examination to support their child. The radiologist can stop and start the examination without losing information, plus children have low body fat and are better suited to ultrasound," Sidhu said.
Adding a contrast agent to ultrasound has been shown to improve diagnosis tremendously in applications where vascularity or haemo-dynamics must be assessed in real time. With CEUS, in the case of focal liver lesions, which are often difficult to characterise in adults and children on B-mode ultrasound alone, essential information from the arterial and portal venous phases aids diagnosis in minutes without needing CT or MR imaging. This alone should be a decisive argument for widespread CEUS use in the paediatric population, Sidhu explained.
"The combination of contrast with ultrasound allows for a more detailed assessment of the pattern of vascularity and dynamics in a continuous fashion for three to five minutes in real time, and it can be repeated as many times as necessary. The child does not need to keep still, and all the same focal liver characteristics seen in the adult are seen in the child. The ability to come to a clear diagnosis, with a single imaging examination is a great relief for the parents, often present with the child during the examination, rather than remote as with CT or MR imaging," he said.
With CEUS, radiologists can obtain a lot of information in the first five minutes following the injection, the time window that the contrast agent lasts in the blood pool. This is more than enough to carry out the examination and make a conclusion. The technique can be used in every possible scenario from trauma to disease imaging, with great results. "Imaging with ultrasound in children is the most useful and informative procedure," Sidhu concluded. Read more…