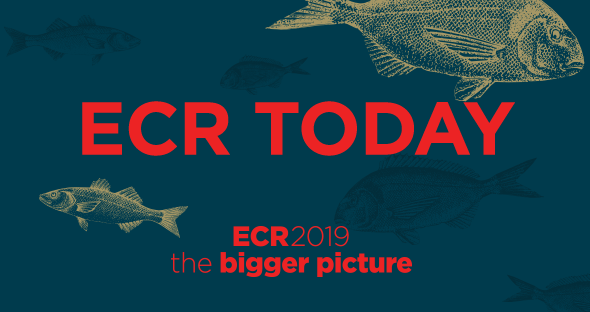 Prof. LLuís Donoso-Bach is chairman of the diagnostic imaging department at the Hospital Clínic of Barcelona and professor of radiology at the University of Barcelona. A true leader in European radiology, he has tackled many areas of radiology practice, including liver imaging, digital imaging, IT use in diagnostic radiology, and product development. He has also held the reins of the European Society of Radiology, serving as its president from 2015 to 2016, and sat on various ESR and ECR committees for many years.
Donoso, who is the newly appointed president of the International Society of Radiology, believes the future has much in store for radiology, as he explained ahead of receiving the ESR Gold Medal, the highest honour bestowed by the society, today at the ECR.
The role of the radiologist, once marginal in healthcare, has become central in the provision of care, with the introduction of technologies like CT, MR, and interventional radiology. "You won't find a single health facility running without an imaging department today. A patient hardly ever leaves the hospital without having had at least one imaging examination," Donoso said.
Radiology has struck a balance between the technology and the clinic. It has become a strong discipline, which must continue to get closer to the patient by getting more involved in treatment and prevention, not just diagnostics, if it is to keep on growing.
Radiologists must go beyond detecting lesions and interpreting images, because machines already perform these tasks better than humans. "This role will be put in question in the years to come. I don't see, in the near future, any possibility for reading images that haven't already been pre-processed by a computer assisted detection and interpretation system."
The radiologist's role will rather be to answer clinical questions by integrating the imaging information together with clinical information, and putting it all in context.
Radiologists must include more information in their reports, from genomics and fields other than imaging, and not just issue recommendations. To continue to grow, radiologists must become more than radiologists and convert into "experts in imaging information," Donoso believes.
The development of artificial intelligence (AI) is only highlighting this necessary transformation.
Up until now, radiologists have only been working with 'narrow AI', using simple algorithms for simple tasks. The machines still need human validation to learn how to perform tasks. The next big step is deep learning, in which the machines learn without human input.
Having standardised big data and correlated data to work with will be of great value, and radiologists still have a big role to play in that area. "We can help validate AI applications. AI is penetrating medicine through imaging, so we are in a good position. We must embrace technology and help to develop and implement AI tools, because it's in the validation phase that physicians, and especially we radiologists, are extremely necessary," he said.
Biomarkers and data quantification processes using radiomics are some of the most interesting developments today in radiology. Another big trend is the advancement of image-guided therapies with or without radiology, with surgeons increasingly working with robotic surgery tools and 3D planning.
Another hot topic is value-based radiology in the provision of public healthcare. Radiologists have to show their value with metrics and tangible performance indicators to strengthen their influence. Those specialties that are more closely linked with patient outcome, such as surgery, have an easier time doing so, so radiologists must invest particular effort in this regard.
To remain at the cutting edge of science and continue to serve radiologists, the ESR must maintain high quality standards, strive to constantly improve its services and take risks for innovation.
"The ESR is also becoming a more and more global society and one of its challenges for the years to come will be to integrate all these new members from all over the world in the best possible way," he concluded.