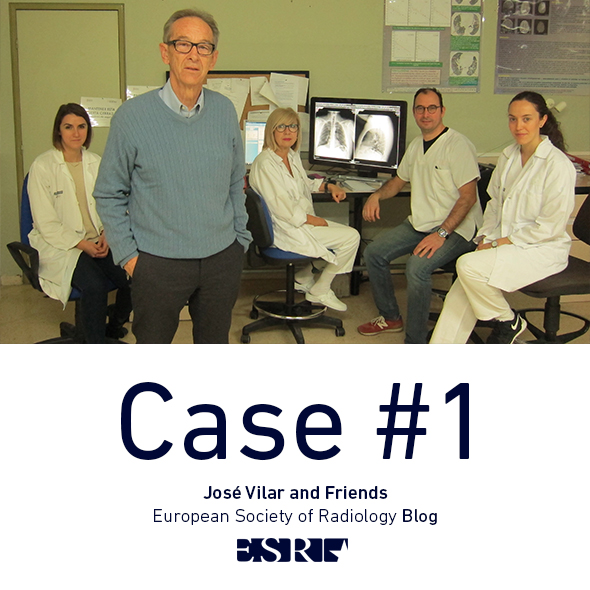 Dear colleagues,
Edgar; one of our young residents at Hospital Dr. Peset showed me this case:
62 year old woman.
Portable control after catheter placement.
Where is the catheter?:
1- In the pleura
2- In an artery
3- In a vein
4- In a bronchus
Check the image below, leave your thoughts in the comments section and come back on Friday for the answer.