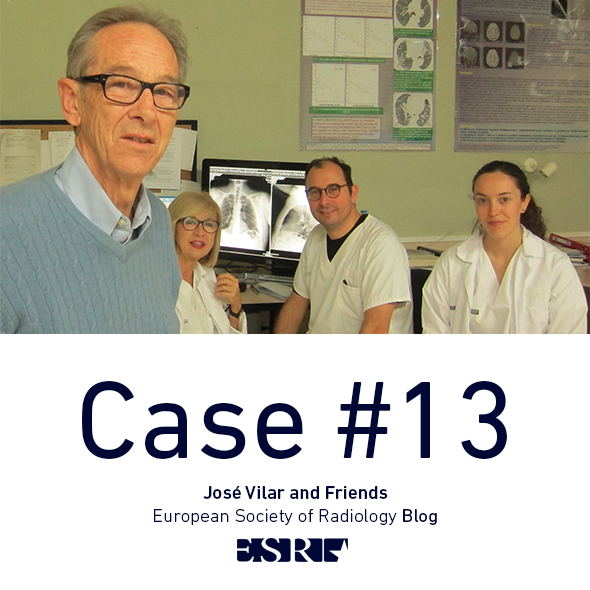 Dear friends,
You did a great job with case 12. Here is our next case, to confirm or prove your diagnostic abilities.
This is a 53 year old woman that had a chest radiographic study for suspicion of respiratory infection.
Let us see what diagnostic possibilities you suggest.
Case provided by Dr. Rodrigo Blanco. Hospital Universitario Dr. Peset. Valencia.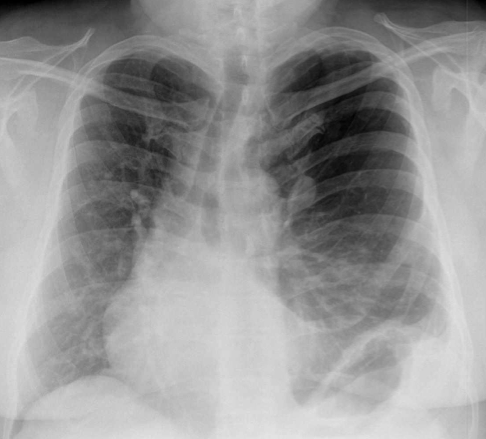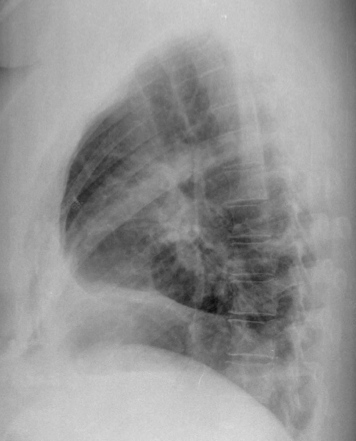 Update:
No previous surgery.
Following your suggestions here you have a couple of CT images.
Diagnosis?