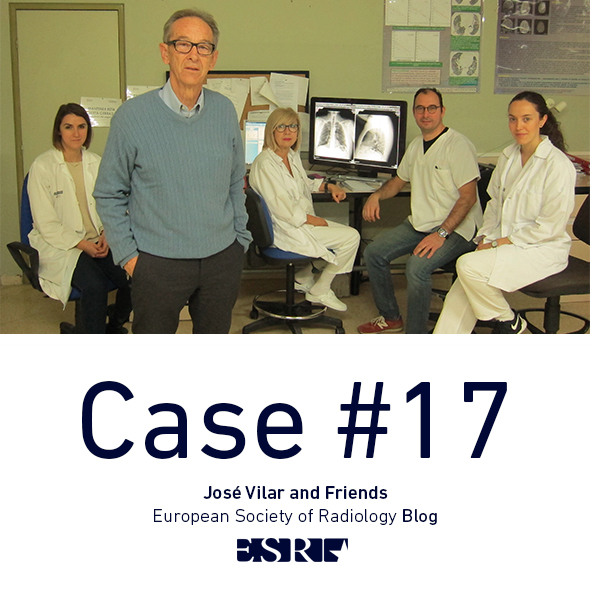 Dear friends,
The fall is here and after a hike in the Teruel mountains I collected some mushrooms ("lactarius deliciosus" and "lepista nuda", the blue one) and now, after tasting them, and perfectly healthy, I am ready to send you a new case.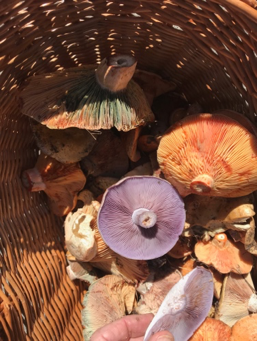 This is a 73-year-old lady with a fractured hip; she had a this preoperatory chest radiograph. No respiratory symptoms.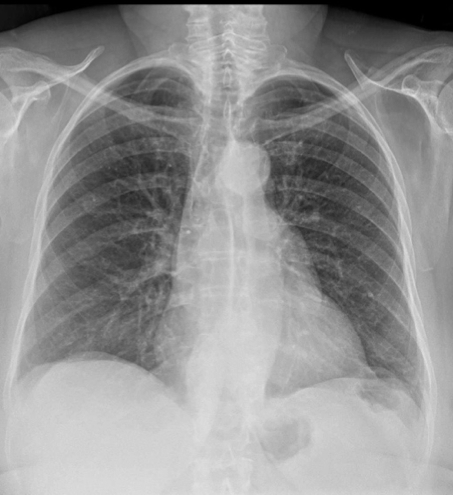 Let us see what you think and more images will follow in a couple of days.
Update: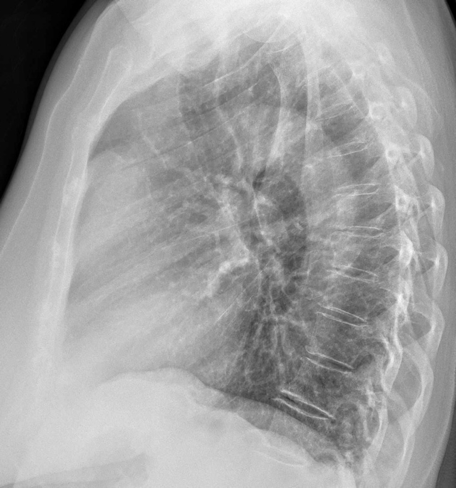 If you asked for the lateral projection here it is.
Does this clarify the case?