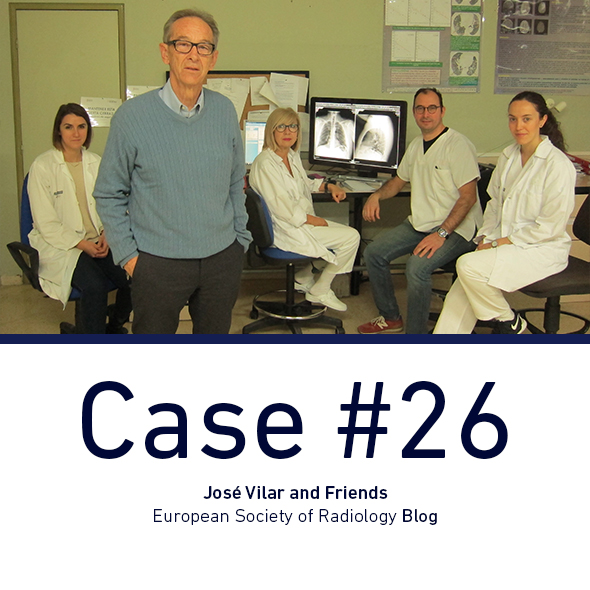 Dear colleagues,
we are living dire moments. Our congress in Vienna has been postponed and many of us are subject to severe restrictions in our life, but this will not impede us to continue with our blog, and perhaps help you fill some time if you are isolated.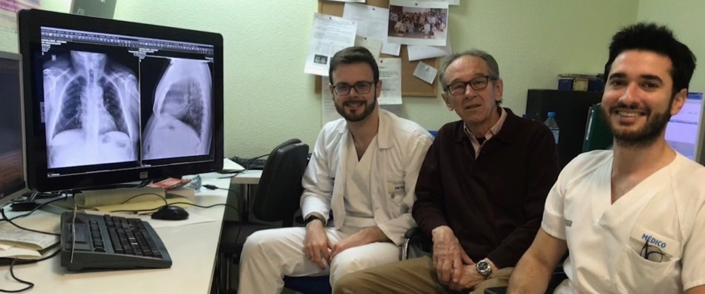 I would like to send you a case you already know, but with some new features stressed to me by Drs Maldonado and Lorente. Indeed I refer to our very last case (25) the man who had had Lymphoma and an accumulation of fat in the mediastinum: Remember?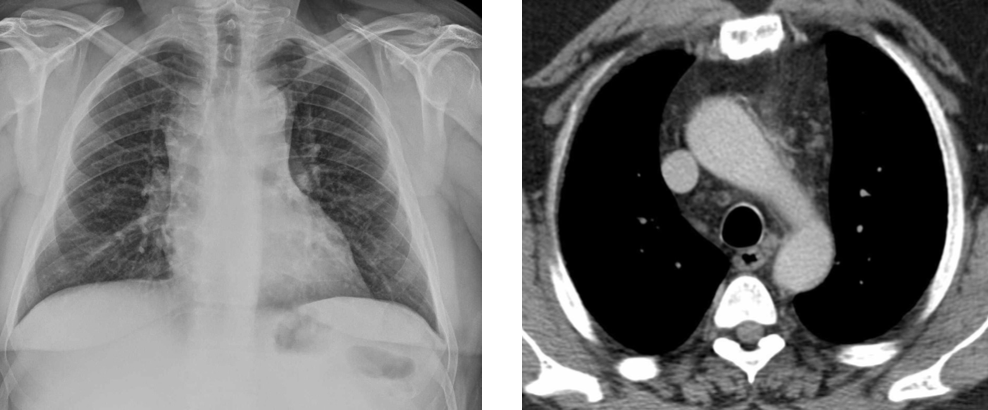 Now, two years later the patient becomes symptomatic, with weight loss and fever.
This is now his chest radiograph: What do you think?