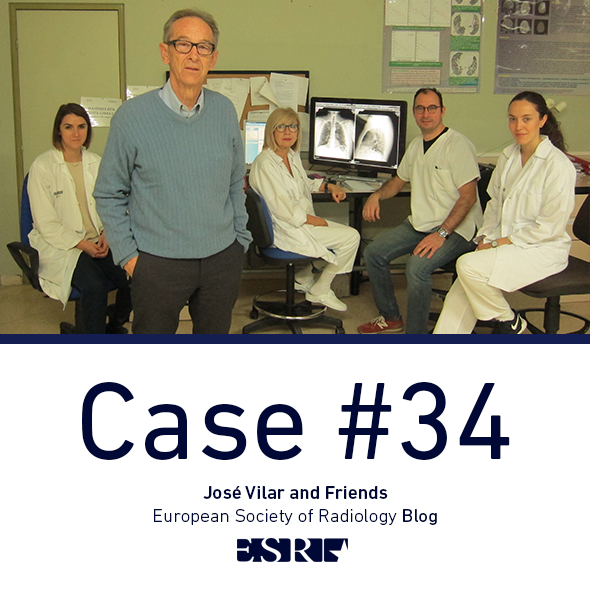 Dear Friends,
This case was provided to me by Dr Maria Luisa Domingo ( Hospital Universitario Dr Peset).
A man 76 years old with cough and chronic respiratory problems.
Non contrast CT.
Let me see what you think.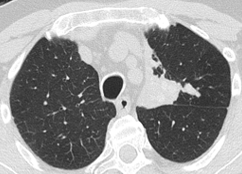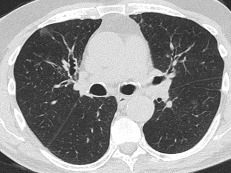 Ok Marcos Mestas, here is another image. You should make the diagnosis…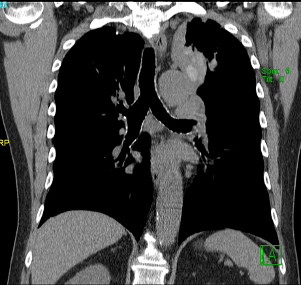 Click here for the answer

The sagital image that I sent to you last Thursday demonstrates calcifications (red arrows) within the "consolidation" that ,in this projection, now it appears more tubular in shape ( Drawing in red)..

Therefore we have:

Bronchiectasis
Long standing history of respiratory disease
Dilated bronchi with calcium within them

These are very characteristic findings of Allergic Bronchopulmonary Aspergillosis (ABPA). As was very well put by one of you.

The radiographic findings in these patients. Often with asthma are:

Chest Radiograph: May be normal or show fleeting consolidations especially in upper lobes and bronchiectasis with bronchi filled with mucus ( Finger in glove sign similar to the one I showed in Case 13).

CT:

Pulmonary opacities
Dilated bronchi with thick walls and with inspisated mucus and calcifications in 30% of the cases
Cetrialobular nodules.

Teaching point: Dilated bronchi with inspisated mucus and calcification is a a very good sign of ABPA.

Calcification within a bronchus may also be due to a foreign body, broncholith (usually denser and more localized) or tumours that contain calcium (carcinoid, hamartoma and very rarely lung cancer).