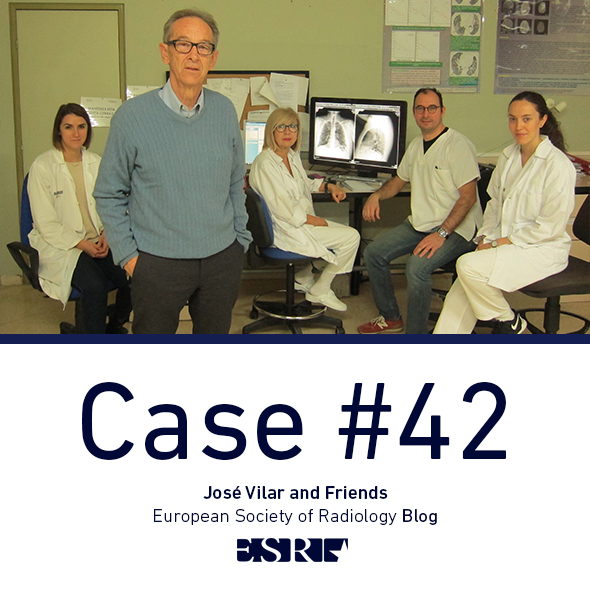 Dear friends,
We embark today in a case less focused in finding a radiologic sign and more in a clinical context, but, of course from the imaging point of view.
This case provided to me by Dr Ruben Ruiz, a senior resident and Dr Santiago Isarría already known in this blog, both from Hospital Universitario Dr. Peset in Valencia. Spain.
This is a 52-year-old woman with Lupus erythematosus and a history of cervical cancer treated with radiation therapy.
The lady complains of right chest pain at deep inspiration.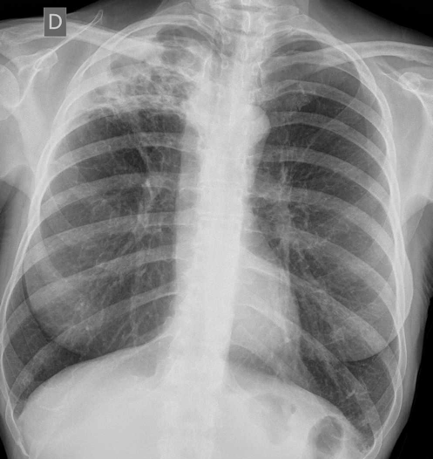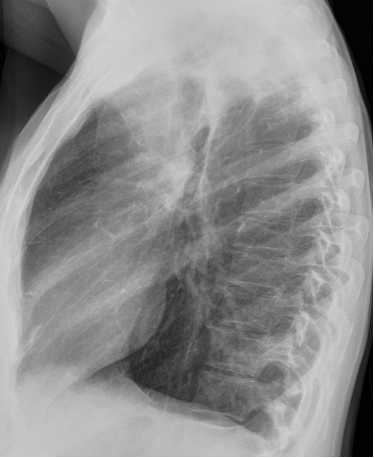 What do you think? Please give me a differential diagnosis and I will provide you later with additional images.

Update: Additional Images
Here are some CT images. Although tuberculosis was suspected this was discarded after a thorough investigation.