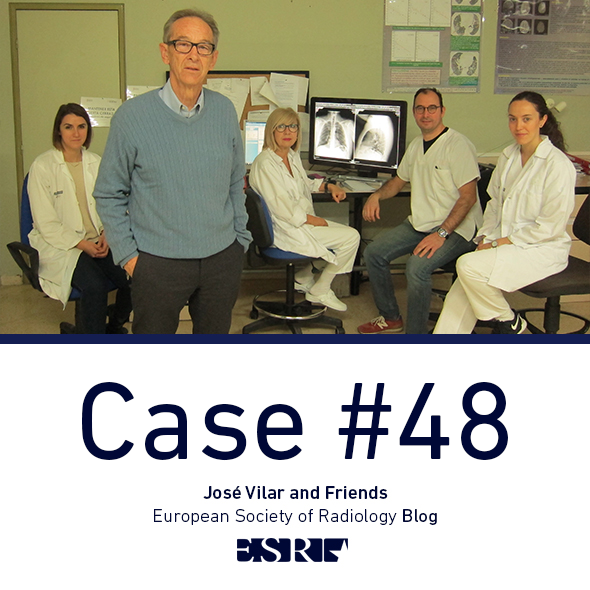 Hello friends, this time, my good friend and former Resident, Dr Lucía Flors sends me a case that fits perfectly with our line of interesting and teaching cases.
Dr Flors is presently at UCLA in Los Angeles as Associate Professor of Clinical Radiology with special dedication to thoracic imaging. She has already participated in this blog with interesting cases.
The case: This is an 84-year-old patient with acute chest pain.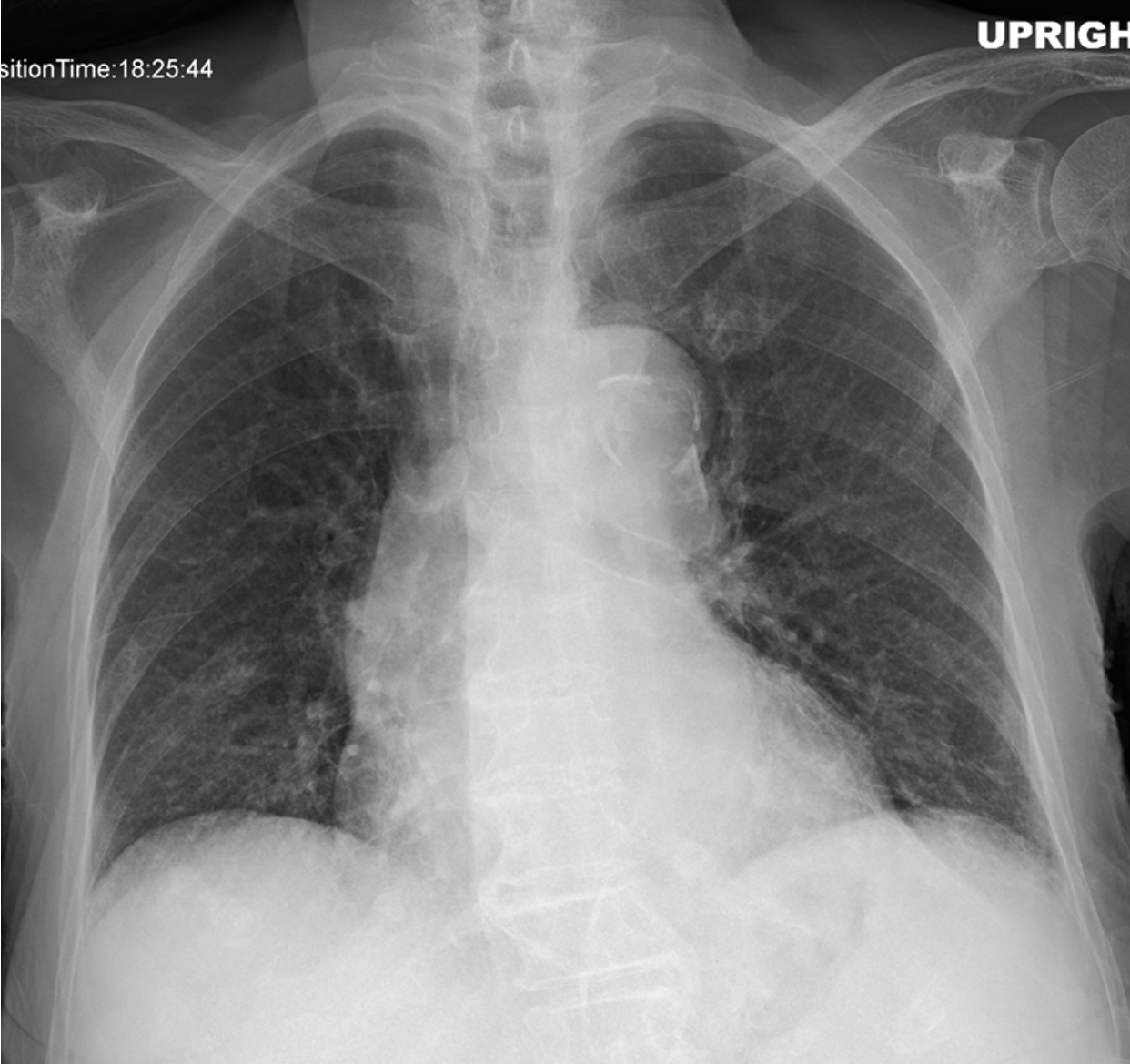 What do you see, what do you think and what would you do?

Click here for the answer

This case was not very difficult if you know what to look for. Our three colleagues (Doukopoulou, Kanakaraj and Marcos Mestas) did exactly that, and got the right diagnosis.

The main finding in this case in the PA chest radiograph, as Dr Flors indicates, is the abnormal position of the calcified plaque in the aorta (Arrow). The intima is displaced inward. Typical sign of aortic dissection (AD).

Three main signs in the chest radiograph are described in AD.

Widened mediastinum
Double aortic contour
Inward displacement of atherosclerotic calcification (>1cm from the aortic margin), like in our case (arrow)

The next examination will be CT. These are the CT signs of AD:

CT:

Non-contrast:

Displacement of atherosclerotic calcification into the lumen
May demonstrate intramural hematoma

CTA:

intimal flap
double-lumen representing the true and false lumens
Mercedes-Benz sign in the case of a "triple-barreled" dissection

Contrast CT showing a descending aorta haematoma (false lumen) (White arrows) and the displaced intimal calcium (Red arrow).

Aortic Dissection main features:

Most common acute aortic syndromes
It occurs when blood enters the medial layer of the aortic wall through a tear or penetrating ulcer in the intima and tracks longitudinally along with the media, forming a false lumen within the vessel wall.
Stanford classification:

Type A: affects the ascending aorta
Type B: begins beyond the brachiocephalic vessels

Tip to remember: In an elderly patient with acute chest pain and a wide mediastinum: look at the aorta, and especially calcification of the wall.

PD: Next week I will make it a bit more difficult…