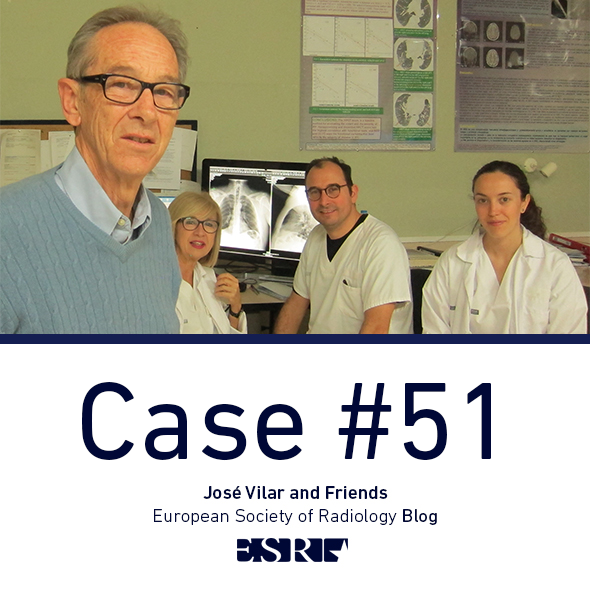 Hello everybody.
I am back after a long and profitable vacation, hiking in the Spanish mountains and swimming in the nearby sea. Wonderful.
I hope that all of you are well and in better conditions than last year. COVID 19 is still around and we have to stay alert.
To warm up, I will just show you a very brief case that was sent to me by Dr Ana Villanueva ( see case 49).
This is a newborn with vomiting.
Look carefully. What is the diagnosis?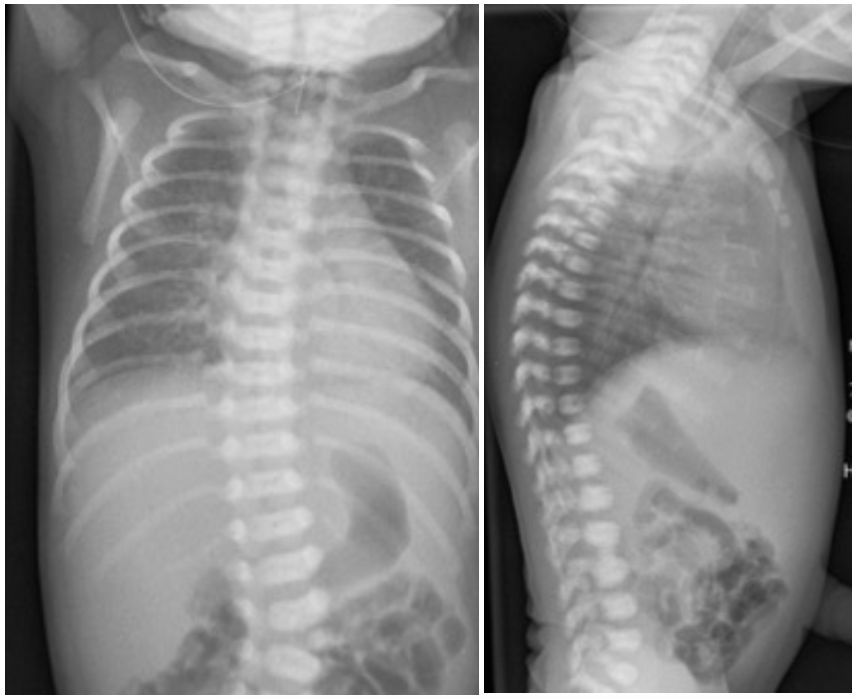 Click here for the answer

As I told you this was going to be a warm up case. Not complicated.

You all have made the correct diagnosis!: Oesophageal atresia with distal connection.

The findings: A tube is seen in the neck in the AP projection and there is an abundance of air in the gastrointestinal tract. The clue in this cases mentioned to me by Dr Villanueva, was the lateral projection in which you can see that the tube that could be interpreted as being in the airway, is posterior and therefore not in the airway but in the oesophagus ( arrows), and ends up abruptly.
Incidental hemivertebra.

Oesophageal atresia results from a failure of the primitive foregut to divide into the trachea anteriorly and the oesophagus posteriorly.

It's usually detected after birth although prenatal ultrasound may suspect it.

There are several subtypes being the most common atresia of the proximal part and distal fistula to the GI tract as in this case. Other types are isolated fistulae with or without fistulae.

Classification of Oesophageal atresia ( Radiopaedia)

type A: isolated esophageal atresia (8%)
type B: proximal fistula with distal atresia (1%)
type C: proximal atresia with distal fistula (85%)
type D: double fistula with intervening atresia (1%)
type E: isolated fistula (H-type) (4%)

Oesophageal atresia can be associated to other gastrointestinal malformations and< to chromosomal anomalies.

The diagnosis is suspected in a newborn when an oesophageal tube fails to pass, loops and returns back.

Teaching point: Again look at the lateral projection.