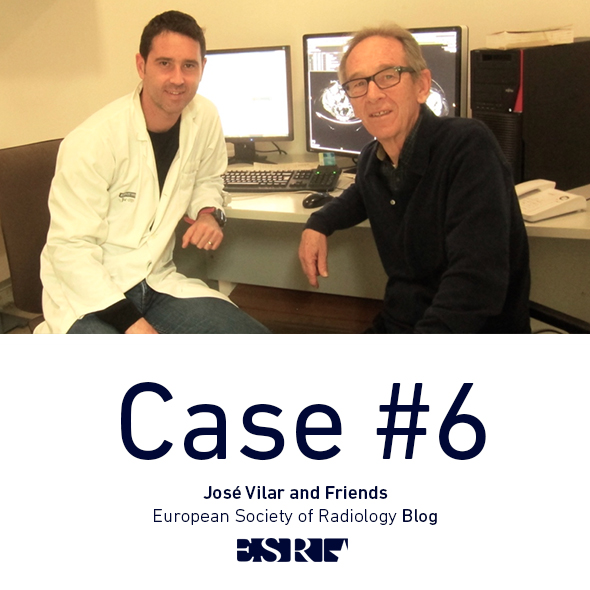 Hello friends,
this time we are going to move down into the abdomen. This case was shown to me by my good friend Dr José Vizuete (Hospital Universitario Dr Peset, Valencia) and I think that it shows how we should look at images and use all the information included in them.
This is a 39-year-old woman who presents at the Emergency Room with abdominal pain in two occasions.

What would you suspect and how would you proceed?