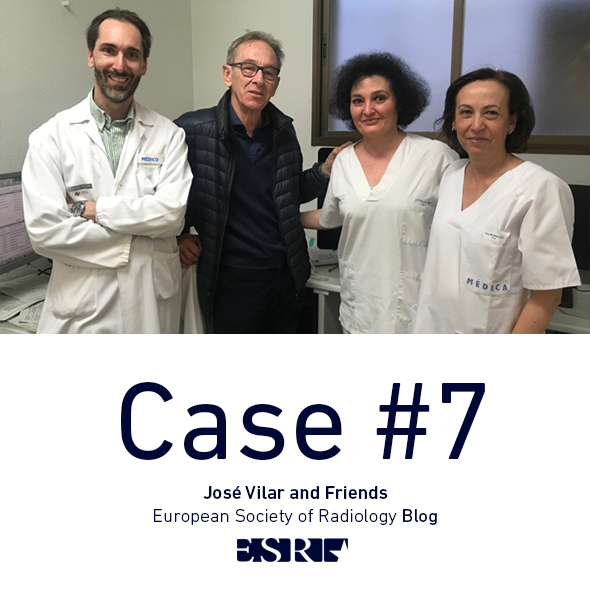 Good day colleagues,
This case was brought to me by Drs María Vega, Magdalena Graells and Luis Garcia (Hospital Universitario Dr Peset, Valencia; all pictured above in the case cover) and opens a new look to my blog.
This is a 35-year-old man from Pakistan that complains of long standing back pain.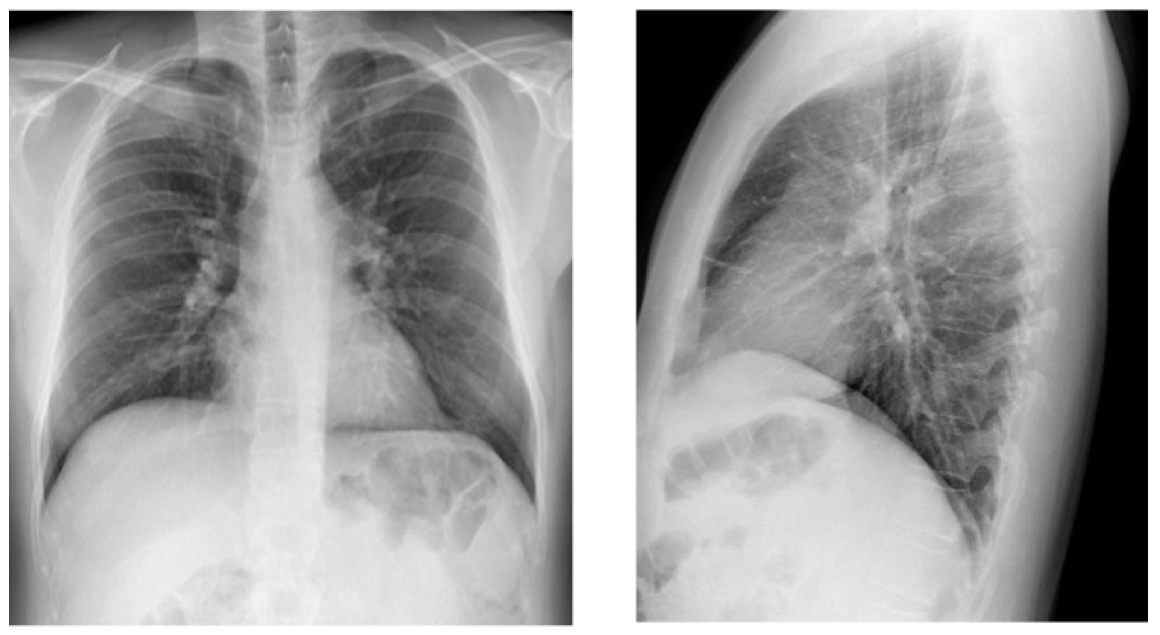 We start with a chest radiograph. Please look carefully at the images and tell me what you think.
Update: Additional images and comment!
Pancoast it's a good choice when you see a lesion like this, but this patient is a bit young for a diagnosis of lung cancer (but not impossible). Here are several CT images that may help in the differential diagnosis, and explain the back pain.