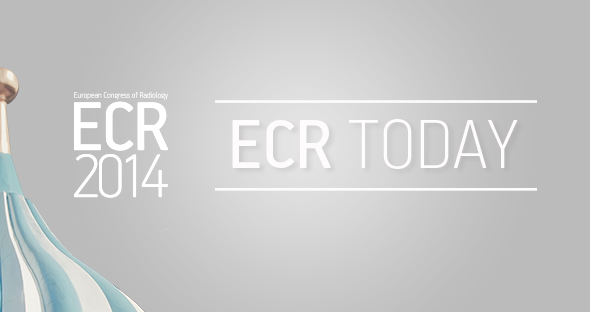 Watch this session on ECR Live: Friday, March 7, room F1
Four separate sessions, starting 08:30, 10:30, 14:00, and 16:00
Tweet #ECR2014F1 #MC422 #MC522 #MC622 #MC722
For the fourth year in a row, the European Society of Radiology (ESR) and the Radiological Society of North America (RSNA) will hold a joint course on a hot topic in radiology. After oncologic imaging for the past three years, emergency radiology will be under the scope of North American and European radiologists, who will share and compare their experiences in the dedicated Mini Course today at the ECR*.
Medical emergencies and trauma are responsible for high levels of morbidity and mortality in all age groups worldwide, and trauma is the leading cause of death in people younger than 45. Consequently, the use of imaging in emergency departments has been increasing exponentially since the 1990s. The demand for CT examinations from emergency departments is, for instance, growing annually by 5% to 15%, depending on the institution.
Even with all the advanced tools imaging has to offer, trauma remains a challenge for most emergency services, according to Ulrich Linsenmaier, associate professor of radiology and head of the department of diagnostic and interventional radiology at KMPP Clinics in Munich, Germany. "Even for advanced level 3 medical centres running their own emergency radiology unit, it is a challenge to integrate advanced radiology services into an interdisciplinary team treating patients with acute traumatic and non-traumatic emergencies," he said.