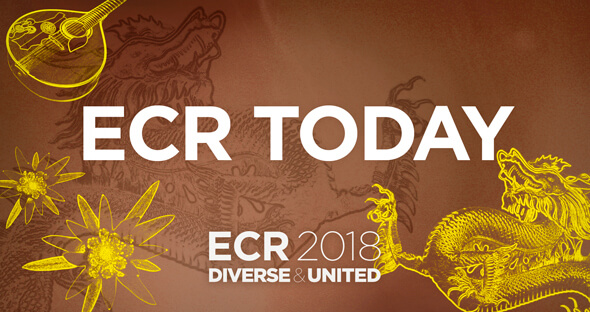 by Katharina Miedzinska
Saturday's 'ESR meets Portugal' session is a successful combination of science, culture and entertainment, offering the opportunity to discover how Portugal has contributed to the practice of radiology over the years and foresee the future of Portuguese radiology.
In an interview with ECR Today, Dr. Filipe Caseiro Alves, professor at the University Clinic of Radiology, Coimbra University Hospitals, Portugal, outlined some central themes and highlights of Saturday's highly anticipated session.
At the beginning, Caseiro Alves plans to go on a short time travel through the history of Portuguese radiology. "Portugal's greatest contributions to radiology are closely interwoven with the Portuguese School of Angiography, which began with the work of Egas Moniz, who was the first to perform a cerebral arteriography in 1927," he explained.
Since then, Portugal has yielded many outstanding pioneers in the field of vascular radiology, among them Reynaldo dos Santos, a professor of surgery in Lisbon, who, among others, is known for the invention of aortography in 1929. Others include Lopo de Carvalho, who successfully introduced pulmonary angiography in 1931, Álvaro Rodrigues, Sousa Pereira and Roberto de Carvalho, who are known for their innovative work on lymphography (1933), Reynaldo's son, João Cid dos Santos, who successfully introduced direct phlebography of the limbs in 1938, and Ayres de Sousa, whose name will always be closely associated with microangiography. "All these pioneer works were at the forefront of one of the most important achievements in healthcare and proved instrumental in shaping today's medical practice," Caseiro Alves said. Read more…