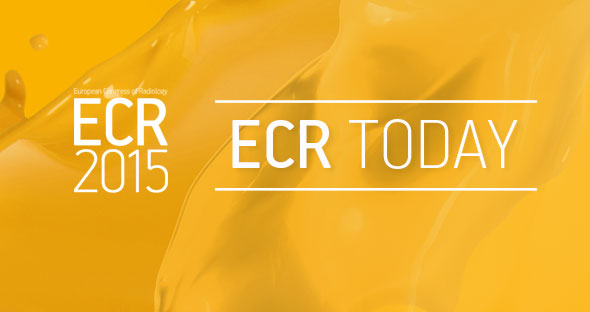 Watch this session on ECR Live: Wednesday, March 4, 16:00–17:30, Room E2
Tweet #ECR2015E2 #PC4A
Remember HAL 9000, the murderous computer in '2001: A Space Odyssey'? This scenario doesn't seem too far off when it comes to radiologists and the constant evolution of their technology. Luckily, they can still stay in control if they change their behaviour and remain at the head of the imaging process, experts will argue during a Professional Challenges session today at the ECR.
Radiologists must claim their place in the medical team if they are to survive. They must come out of the shadows and show that they can bring added value to the team, according to Jim Reekers, professor of interventional radiology at the University of Amsterdam, who will chair the session.
"I want to make my colleagues aware that they should step out of their offices and act as doctors who work in multidisciplinary teams. Being the photographers or doctors who only give a report with a picture will not secure their future and the reason is very simple: anybody can make and look at a picture nowadays. The difference the radiologist brings is that he or she can give an interpretation of the picture within the context of a patient's clinical situation. So the radiologist should become a doctor who gets involved with the patient's situation," he said.
There is more than one way to do this. For starters, to be on the same level as clinicians, radiologists must behave as such. That means they have to do more than just show the images in multidisciplinary team meetings, they have to sit and discuss them with the doctors.
"Have a junior show the images for you. While my junior presents the pictures, I am sitting together with the other specialists, and suggesting treatment and follow-up options or further diagnostic investigation. It is important to sit with the other doctors. There's a big difference in how people see me. I'm one of them instead of being the guy who shows the pictures," Reekers said.