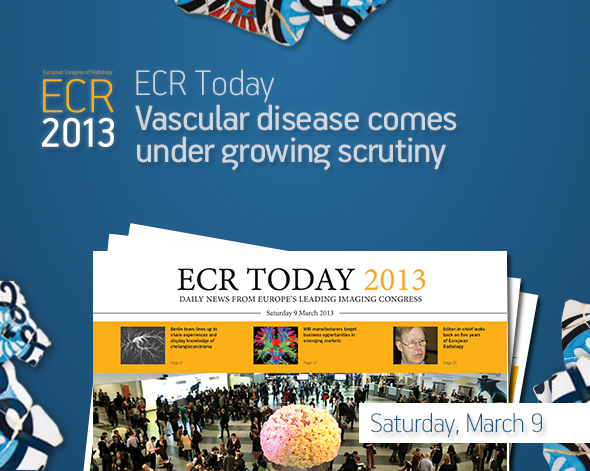 Watch sessions from this Categorical Course on ECR Live:
Imaging the arteries is a daily task for interventional radiologists like José Ignacio Bilbao, president of this year's ECR, but other subspecialists should know about the main clinical problems associated with the blood vessels. The Clinical Lessons for Imaging Core Knowledge (CLICK) courses, starting this Saturday and finishing Monday, will present delegates with various clinical scenarios and state-of-the-art techniques for imaging vascular disease.
Cardiovascular events still account for the majority of deaths worldwide. Diabetes and hypertension are well-known risk factors that should be monitored and treated appropriately. But the combination of metabolic and cardiovascular factors should also be included in the equation, according to Lars Lönn, professor of vascular surgery and radiology at the National Hospital in Copenhagen. "Cardio-metabolic factors such as obesity are a major risk nowadays; for instance overweight people have a tendency to get fat in the liver, which also gives you a risk for diabetes," said Lönn, who will chair the course, 'How old are you in reality? Vascular age and clinical events,' today at the ECR. Considering these factors is fundamental since the incidence of obesity will continue to rise in the near future, and with it the number of potential cardiovascular complications.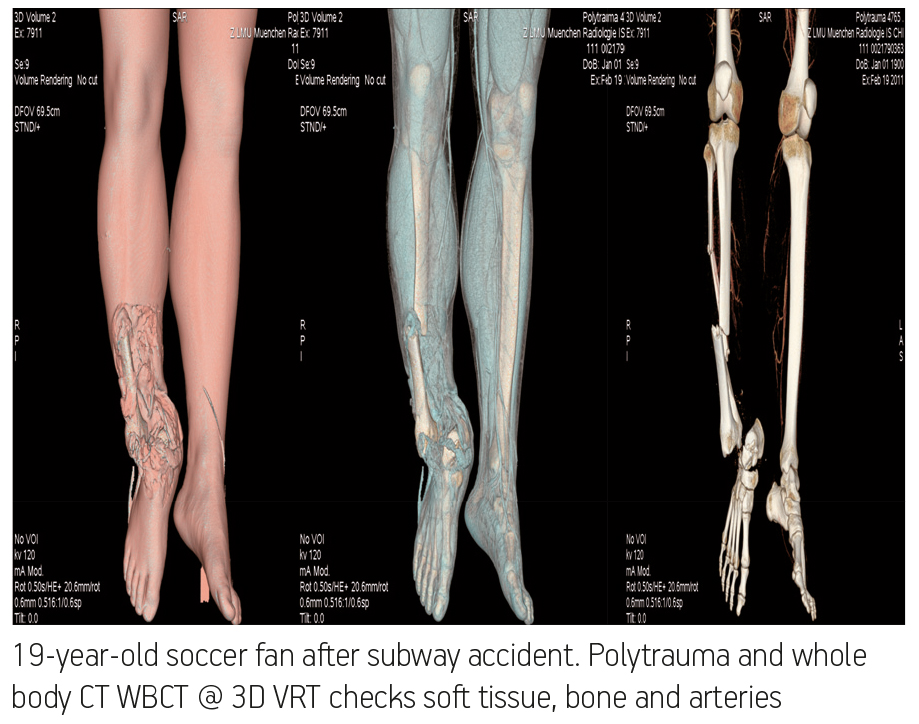 Not only are more people becoming obese, they are also developing diseases previously associated with old age. In the past, vascular events occurred mainly in elderly patients. Today, however, more and more young people are at risk of developing cardiovascular disease because they suffer from conditions such as type 2 diabetes. "Nowadays you see 12-year-old patients with diabetes type 2, whereas in the 1970s or 80s that would have appeared only in people aged 40 to 60. Metabolic risk factors also bring forward the atherosclerotic process," Lönn explained.
Imaging can assist in the diagnosis and characterisation of vascular disease before the situation becomes critical, and it can also help monitor treatment and follow-up. Calcium scoring with CT and arterial Doppler US are less invasive than angiography. However, prognosis really depends on prevention, and having a healthy lifestyle can minimise the chances of vascular events, Lönn insisted. "It's important to keep in mind the broader picture. You have the calcium score and all these tools at your disposal, but isn't it better to stop smoking before problems arise? The cheapest way to prevent life threatening conditions is to quit smoking, start walking and eat better. If you change the way you are living, you can correct your metabolic status," he said.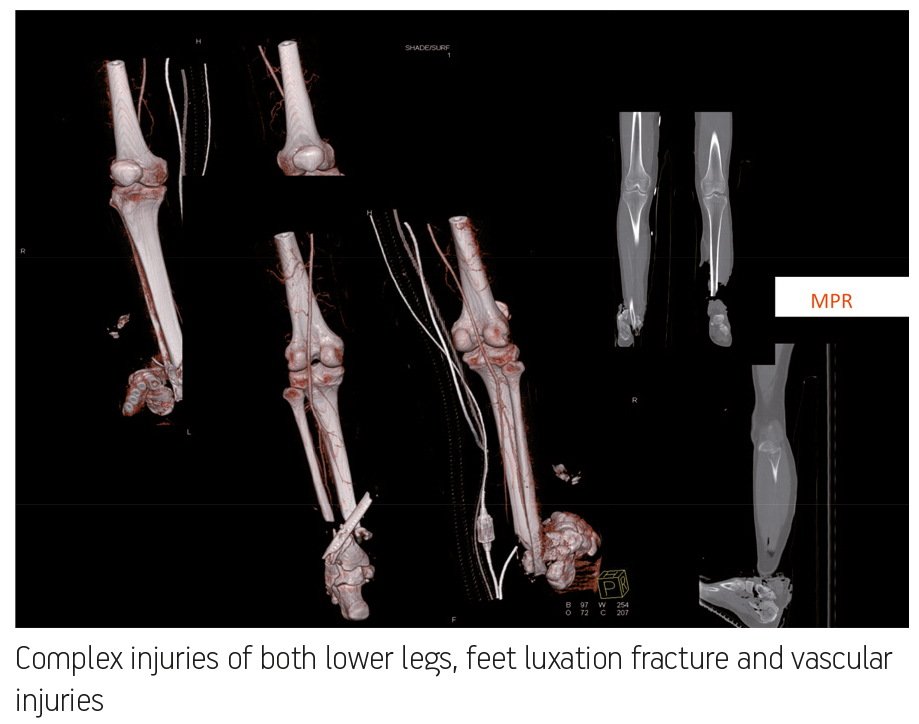 A sedentary lifestyle can lead to an increased risk of cardiovascular disease. Contrary to preconceived ideas, it has nothing to do with how hard you exercise. Exercising a little every day brings more benefits than occasional high intensity-training. "You have to move, but this doesn't mean that you need a lot of exercise. If you are a little chubby but use your bike to go to work every day, you have a lower cardiovascular risk than a slim patient with a fat belly who doesn't move so much at all. Also it is better to move many times a day than run for one hour twice a week," Lönn said.
Nutrition is another key factor for cardiovascular prognosis. The French paradox seems to exemplify perfectly how important balanced nutrition is. In France, people traditionally eat a lot of cheese, which is bad for the arteries; however, the French have a lower incidence of vascular events than many of their neighbours. The reason is that they also consume a lot of fruits and, on average, no more than a glass of wine per day, which is known to have benefits for the heart.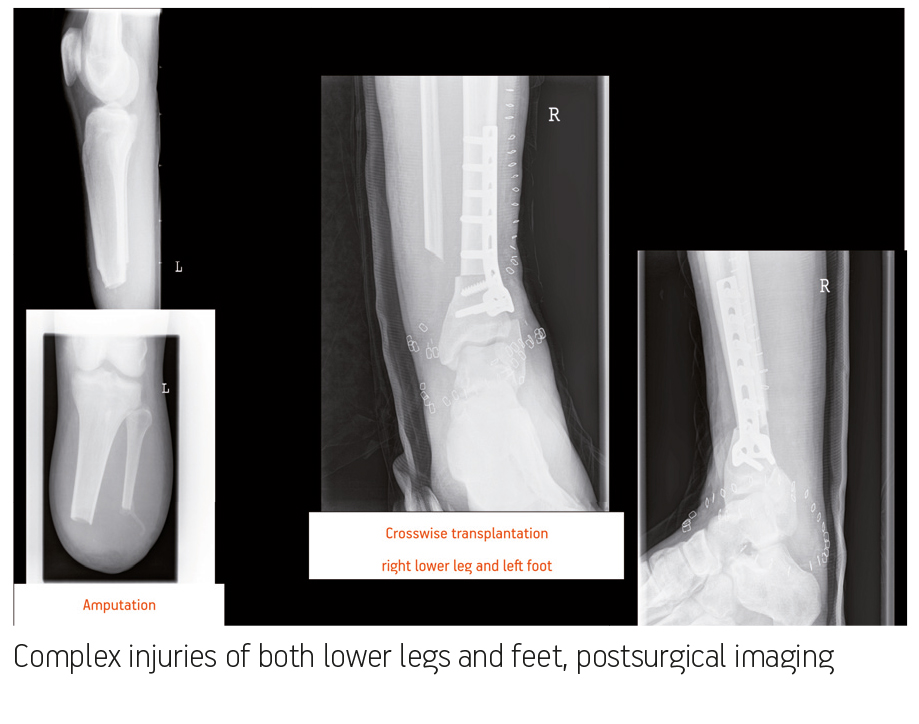 Finally, smoking significantly increases the chances of cardiovascular events. Surgical therapy also works better when patients quit smoking, Lönn pointed out. "If you are going to be operated upon and stop smoking, you have definitely less risk of complications after the procedure. My hospital has a special programme for patients to quit smoking before they undergo the surgery, and many have chosen to take part in this programme," he explained.
Another scenario radiologists should be prepared for is how to image vascular trauma in the brain, as will be shown during the course 'The fast and the furious: vascular trauma resulting from traffic accidents,' on Monday. Motor vehicle accidents remain the main cause of death among young adults worldwide. A relatively rare injury, vascular trauma can be difficult to diagnose and presents with very heterogeneous findings, which range from the subtle (brain haematoma dissection or intravascular intra-sections) to the obvious (active bleeding or clinical shock leading to cardiovascular insufficiency).
In polytrauma patients, radiologists must also think of the potential consequences of vascular injuries, recommended Professor Ulrich Linsenmaier, Director of the Institute for Diagnostic and Interventional Radiology at the KMPP Clinics in Munich. "Injuries of the supra aortic vessels, the carotid and the vertebral artery are clinically very important and difficult to diagnose. But if they are not detected, they can result in brain infarction or certain dysfunction, so we have to be very attentive to diagnose them," he said.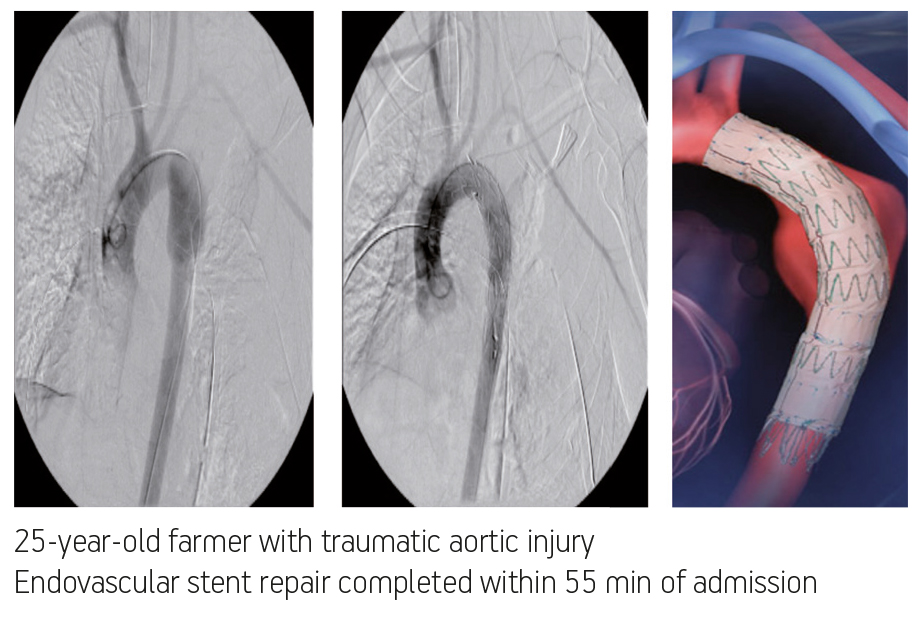 As a matter of fact, recent studies show that dissection of supra aortic vessels is generally under diagnosed, which can have serious consequences on patient prognosis. One way to rule out this and other vascular injuries is to include an arterial phase C spine CTA scan in the primary whole-body CT (WBTC) scan in patients after polytrauma, Linsenmaier recommended. "It is possible to extend the arterial CT scan of the chest through the C spine and head and neck to arrive at skull base. This scan includes the entire arterial tree of supra aortic vessels and one can therefore rule out supra aortic injury. It is technically possible to do so with most modern CT scanners, but not everybody is aware that it can be done this way. Many emergency physicians order non-contrast CT of C spine scan ulteriorly, but they could do it as contrast-enhanced CTA in the initial scan. In this course, we will show participants how to include new protocols in the initial WBCT," he explained.
Radiologists should also not forget to rule out vascular injuries in the abdomen, thorax and extremities, by including them in the early diagnosis CT scan. CT angiography (CTA) can, in addition, be performed in the lower and upper limbs. For heart injuries and vascular injuries of the mediastinum, ECT-gated CT protocols are now available. "Heart injuries and vascular injuries of the mediastinum are increasingly becoming the focus of emergency radiology. It is now possible to diagnose many entities of the heart and vessel injuries that were not seen before," he said.
Another important point to consider is that placing CT equipment and emergency radiology department close to the trauma centre or emergency medicine department can significantly improve patient prognosis. "Sometimes scanners are still located far away from where patients arrive in the hospital, but in the emergency setting you cannot always move patients and 100 metres can become a very long and crucial distance," Linsenmaier concluded.
Categorical Course
CLICK (Clinical Lessons for Imaging Core Knowledge): Never without Arteries
Saturday, March 9, 08:30–10:00, Room D1
CC 818: How old are you in reality? Vascular age and clinical events
Moderator: L. Lonn; Copenhagen/DK
A. Clinical considerations
E. Minar; Vienna/AT
B. Imaging techniques and typical findings
H.J. Lamb; Leiden/NL
C. Interactive case discussion: how to deal with the results?
A. van der Lugt; Rotterdam/NL
Saturday, March 9, 16:00–17:30, Room D1
CC 1118: Stroke
Moderator: M.M. Thurnher; Vienna/AT
A. Clinical considerations
P.M. Parizel; Antwerp/BE
B. Imaging techniques and typical findings
J. Vymazal; Prague/CZ
C. Interactive case discussion: what is next after diffusion and perfusion?
A. Dörfler; Erlangen/DE
Sunday, March 10, 08:30–10:00, Room D1
CC 1218: Chest pain: vascular non-cardiac causes
Moderator: E. Brountzos; Athens/GR
A. Clinical considerations
R. Iezzi; Rome/IT
B. Imaging techniques and typical findings
F. Wolf; Vienna/AT
C. Interactive case discussion: what is really important?
T.R.C. Johnson; Munich/DE
Sunday, March 10, 14:00–15:30, Room D1
CC 1418: Angina, non-occlusive mesenteric ischaemia (NOMI) and friends: vascular causes of acute abdomen
Moderator: O. Chan; London/UK
A. Clinical considerations
P. Rogalla; Toronto, ON/CA
B. Imaging techniques and typical findings
M. Prokop; Nijmegen/NL
C. Interactive case discussion: how to proceed?
A. Palkó; Szeged/HU
Sunday, March 10, 16:00–17:30, Room D1
CC 1518: When every step counts: imaging and management of peripheral arterial occlusive disease (PAOD)
Moderator: J.F.M. Meaney; Dublin/IE
A. Clinical considerations
M. Schillinger; Vienna/AT
B. Imaging techniques and typical findings
T. Leiner; Utrecht/NL
C. Interactive case discussion: how to deal with the results? Typical cases, pitfalls, and what is next?
L.P. Lawler; Dublin/IE
Monday, March 11, 08:30–10:00, Room D1
CC 1618: The fast and the furious: vascular trauma resulting from traffic accidents
Moderator: U. Linsenmaier; Munich/DE
A. Clinical considerations
H. Hoppe; Berne/CH
B. Imaging techniques and typical findings
H. Alkadhi; Zurich/CH
C. Interactive case discussion
R. Morgan; London/UK