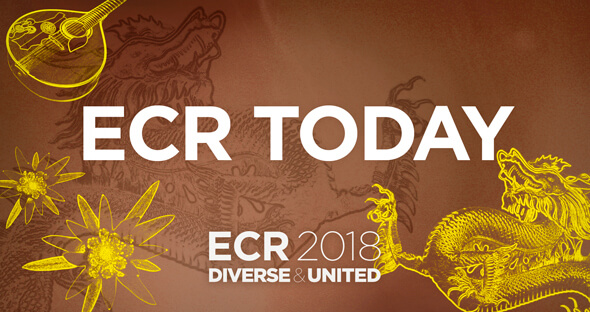 by Viviene Raper
How to create hand-made chocolate masterpieces isn't your usual radiology talk but, in tomorrow's session, radiologists with a sweet tooth can learn all about truffle making and other confectionery arts from a leading Swiss chocolatier – interspersed with more conventional talks about radiology in Switzerland.
Andreas Trumpler, managing director marketing and group CMO at Läderach chocolatier suisse, will be giving two short presentations about how Swiss chocolate is transformed from cacao bean to chocolate, and then into a hand-made masterpiece. The company employs more than 800 people and since 1962, it has established a reputation for chocolate and confectionery specialties. Läderach's products are sold throughout Switzerland and Germany, as well as by partners in the Middle East and Asia, and it supplies the top end of the gastronomy and hotel industry with semi-finished and finished products.
The connection between Swiss chocolate and Swiss radiology is one of quality, according to Prof. Dr. Dominik Weishaupt, who has been President of the Swiss Society of Radiology (SGR-SSR) since 2016 and is chairing tomorrow's session.
"Over the 100 years of the Society's history, we have undertaken several initiatives to improve the quality of Swiss radiology. And chocolate is considered as one of the highest quality products manufactured in Switzerland," he noted.
Weishaupt, who is chief physician in the Institute of Radiology and Nuclear Medicine at City Hospital Zurich, explained that Swiss chocolate needs precision manufacturing, and Swiss radiology also prides itself on its attention to detail. He said that the SGR-SSR was the first medical society to introduce board exams, as well as clinical audits for radiology departments in the private and public sector, which they developed in close collaboration with the Ministry of Health. Read more…