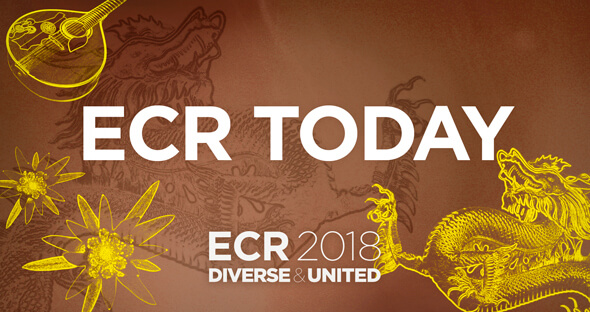 For young physicians, interventional radiology (IR) may seem as enigmatic as a Rubik's cube. But the cube can be solved with the right algorithm, according to Dr. Maximilian de Bucourt, head of angiography at Charité Campus Benjamin Franklin in Berlin.
"What we do in IR is exactly like a Rubik's cube: you follow the algorithm and solve the problem. In IR, if you do the procedure steps over and over again and use the rules, most of the time you can get the solution for the patient," he said.
Together with Prof. Christian Loewe from Vienna, de Bucourt imagined 'the Cube', a workshop aimed at introducing young physicians to the tools and techniques used in IR. With its focus on hands-on activities, including simulated procedures and interactive demonstrations, the Cube is fulfilling its goal of acquainting residents with this unique sub-specialty.
"The Cube is for young people who are thinking of becoming IR specialists, but find it too long before they can deploy a stent or manoeuver a catheter inside an artery. After medical school, basic radiology training and dedicated IR training with a teacher willing to let them perform major interventions, they still need to learn how to manage complications. The Cube is all about expediting this process, by enabling students and residents to get their hands on the products earlier," he explained. Read more…