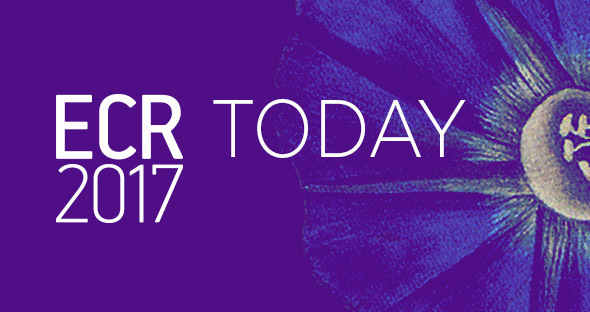 In recognition of her major achievements in neuroimaging and advancement of the field, Professor Maria de Fátima Viana Vasco Aragão from Recife, Pernambuco, Brazil, will present the Guest Lecture 'Breaking News from Latin America: How to recognise Zika virus infections on imaging studies' at ECR 2017.
Maria de Fátima Viana Vasco Aragão is professor of radiology at the Maurício de Nassau University and Scientific Director of the Multimagem Diagnostic Centre in Recife, Brazil. She is also financial director of the Diagnostika Endoscopy and Radiology Clinic in Recife.
Prof. Vasco Aragão received her medical degree from Pernambuco Federal University in 1987 and completed her residency in radiology at Ribeirão Preto Faculty of Medicine, University of São Paulo. She did fellowships in CT and MRI and in neuroradiology at the Med Imagem Beneficencia Portuguesa, São Paulo, and later completed a research fellowship at Mount Sinai Hospital Center in New York, US.
She always knew she would become a doctor and chose radiology because she recognised early on the field's value in diagnosis and treatment.
"My mother is a retired biologist and biology teacher. I have never forgotten the moment she taught me what a cell was. In my family, educators predominated and my great aunt was the first woman in Pernambuco, my home state, to graduate from medical school, in 1935. Perhaps on account of this family background I made up my mind to become a doctor. As an intern student of medicine, I was very impressed when I took my patients to be examined by CT and US. Even though there was only one CT scanner in my city, I succeeded in having all my intern patients examined, when indicated. My tutors were impressed by the swiftness with which cases were resolved. Thus I learned that radiology not only helps to quickly define diagnosis in most patients, but also provides a clear prognosis for the most adequate treatment. At the end of the course I began considering the possibility of specialising in radiology, even though 29 years ago, for most people, a radiologist was not a doctor. Shortly after graduation, I sat for a test and won a place in radiology at the first attempt, and radiology has been my passion ever since. I would like to say that I am grateful for having had great mentors, including the neuroradiologist Dr. Sérgio Santos Lima, who was my director during my fellowship in the Med Imagem Beneficencia Portuguesa, and the head and neck radiologist, Dr. Peter Som, who was one of my directors during my research fellowship at Mount Sinai Hospital Center New York," she said.