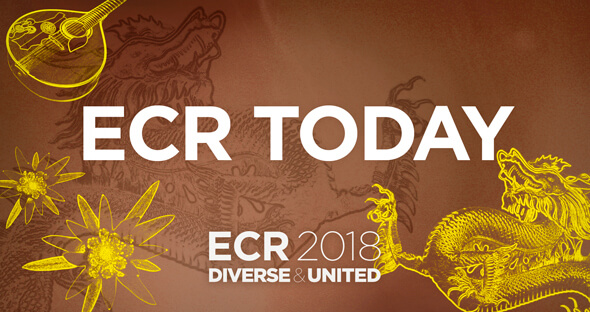 The radiological community must understand the potential of value-based radiology and its related challenges, the German radiologist Marc Dewey will argue during the Wilhelm Conrad Röntgen honorary lecture today at ECR 2018.
Marc Dewey is Heisenberg Professor of Radiology of the German Research Foundation and Vice Chair of the Department of Radiology at Charité – Universitätsmedizin Berlin. His main research interest is in cardiovascular imaging but he is interested in many other aspects of clinical practice including value-based imaging, something he will detail in his lecture at the ECR.
"Participants will get to know three things. First, why the time for value-based radiology is now. Second, they will appreciate the potential of value-based radiology in the clinical care process. And third, understand the challenges in implementing value-based radiology," Dewey promised.
Combining human image analysis and artificial intelligence has great potential for creating value for patients at lower costs, he believes. "This is value-based radiology and the time to get involved is now, as this is not merely a new technical toy of radiologists but will be accompanying the entire diagnostic and treatment pathway in all clinical service lines for the benefit of our patients," he said.
Dewey is the coordinator of the DISCHARGE trial, an EU-funded multicentre project with more than 30 partners across Europe that will determine whether cardiac CT may replace invasive coronary angiography in certain patients. "The DISCHARGE project is a unique and truly impressive effort of several hundred individuals working at 31 sites in 18 European countries. External advisory board members were often thrilled when first witnessing the team spirit at our annual meetings," said Dewey, who will soon present results of the on-going clinical trial. He said coordinating a large project on imaging in Europe gave him "the ability to better understand the culture, concerns, and ideas in different regions of Europe."
Dewey is involved in other research projects, notably on perfusion imaging and digital health within the Heisenberg group. "The German Research Foundation generously supports my Heisenberg group with grants, for instance we are currently exploring fractal analysis of perfusion imaging as a new technique to better understand the pathophysiology of myocardial ischaemia. We are also conducting digital health research supported by the Berlin Institute of Health," he explained.
Curiosity has driven his research interests; but the potential to impact clinical practice has been a motivating factor as well, he admitted. "We select topics also based on the potential to influence clinical practice and generally focus on three areas: technological innovations, clinical studies, and outcomes research."
His own father first introduced Dewey to radiology; later his interest grew under the supervision of radiology teachers at Charité and Johns Hopkins. He has also studied at the Harvard School of Public Health. In his career, witnessing the transition to digital imaging was most impressive for him.
Medical students today should choose radiology because it is "perfect for being directly involved in the clinical care of patients, consulting with other specialties, and assessing technological innovations." His advice to radiology residents would be to focus on very risky projects that may allow them to discover something disruptive for clinical practice.
Marc Dewey was president of the Berlin Röntgen Society for the 2011–2013 term and received the two highest scientific awards of the German Röntgen Society: the Röntgen Award in 2009 and the Curie Ring in 2012. In 2011, he served as secretary of the German Röntgen Congress.
Dewey has taken on several roles within the European Society of Radiology, notably as member of the Programme Planning Committee of the European Congress of Radiology, the Accreditation Council in Imaging of the European Board of Radiology, and the ESR Education on Demand e-learning editorial board. He also has been coordinator of the 'Clinical Trials in Radiology' sessions at ECR since 2015.
"ECR brings together a fresh and vibrant community that I am always looking forward to meeting every year in beautiful Vienna," he said.

Wilhelm Conrad Röntgen Honorary Lecture
Thursday, March 1, 12:15–12:45, Room A
Value-based radiology: the future is now!
Marc Dewey; Berlin/DE