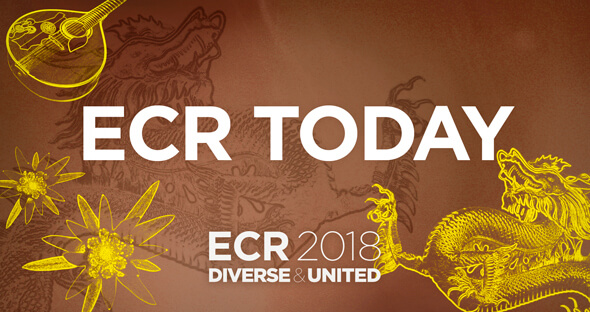 Polish radiologist Dr. Agnieszka Trojanowska will shed light on human papilloma virus (HPV)-induced squamous cell cancer of the head and neck, a common yet long neglected type of cancer. In an interview with ECR Today, she also explained the origins of her passion for head and neck imaging, and how radiologists will increasingly benefit from computer science.
Dr. Agnieszka Trojanowska, assistant professor in the department of radiology and nuclear medicine at Lublin University Hospital, is an internationally recognised specialist in head and neck imaging. Her special interest for oncology and her natural curiosity led her to agree to deliver the Josef Lissner Honorary Lecture on HPV-induced squamous cell cancer of the head and neck (HNSCC) at ECR 2018.
"HNSCC behaves differently than more well-known forms of SCC, and it is becoming more and more prevalent. It affects young, well-educated people with high socioeconomic status, and is a quickly rising sexually transmitted entity with peculiar clinical and molecular characteristics. In particular the rise of HPV-induced cancer has been observed in the United States since the beginning of 21st century," she said.
It was important for her to talk about this long overlooked topic, for which much remains to be done. "It has been under-estimated for many years in many countries. Nowadays, we can speak about an HPV epidemic, leading to a significant rise of oropharyngeal cancer incidences worldwide. These cancers are quite unique and, in my opinion, knowledge of their physiology and treatment options is essential," she said.
New research shows that, compared with environmental-related head and neck squamous cell carcinomas, patients with HPV-related malignancies display a better response to treatment and a lower risk of death and progression, Dr. Trojanowska pointed out. It is also noteworthy that, according to the 2017 TNM classification, HPV+ cancers are evaluated with a separate grading scale, she added.